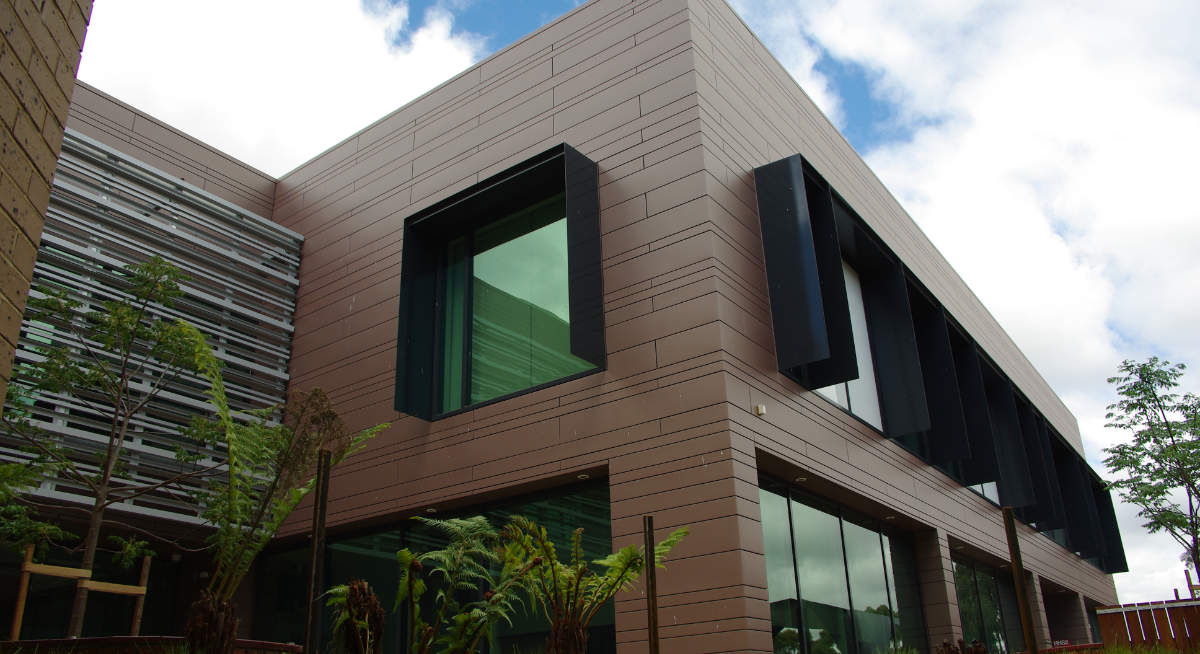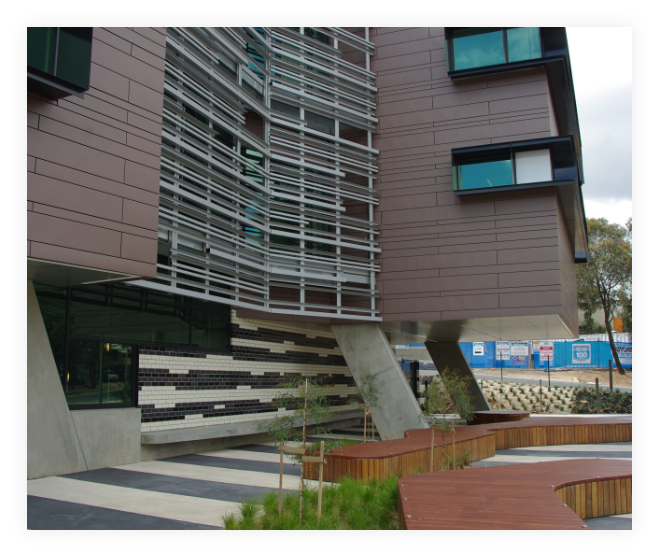 DIVERSACLAD – VM ZINC
Premium aesthetics with low maintenance
VM Zinc cladding is elegant, lightweight and highly corrosion-resistant material. Thanks to its warm, shifting hues and natural patina, VM Zinc cladding has distinct aesthetic appeal. Each zinc finished roofing or façade panel ages differently, creating a unique ambience while adding character to a commercial or residential property. Its stunning tones vary naturally from subtle red to soft blue, allowing for ample flexibility when designing everything from VM Zinc roofing to cosmetic interior walls.
DIVERSACLAD - VM ZINC
Handcrafted Finish
VM Zinc Natural - as per its name the "natural" shiny and smooth finish natural weathers over time to its geological surrounding, transforming from classic mill finish to a beautiful textured grey
Read more
DIVERSACLAD - VM ZINC
Designed for durability
Zinc finish cladding is entirely recyclable, making it an economical and environmentally sustainable option for small and large projects alike. Available in a range of thicknesses, it provides a robust, corrosion-resistant coating for contemporary- or traditional-style panels.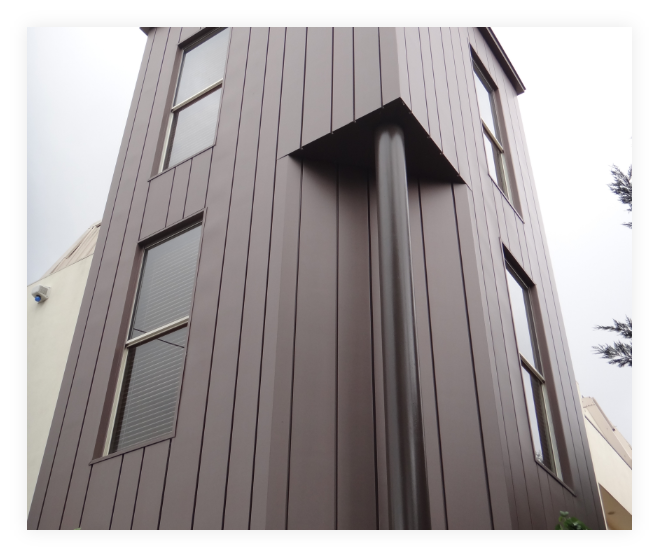 Diversaclad - VM Zinc
Colour Range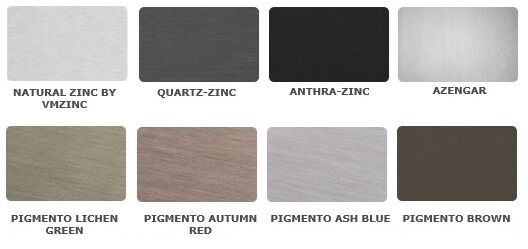 Technical Details
Material Thickness 0.7mm
Centre to Center Distance
240
400
575
Length

500mm to 6000mm

Joint Width

5mm to 25mm

Side Width

24mm

Batten Distance (centres)
Panel Weight per m2
10.2 kg
9.2 kg
8.7 kg
Characteristics of this technique
Horizontal, Vertical and Diagonal panels
Taper Options
200mm – 300mm cover
Concealed fixings
5mm – 30mm express joint
Interior and Exterior use
Area of application
All flat facades.
On vertical walls (slope 90°) and soffits.
Can be used for both exterior and interior applications.
2 Types of installation; Vertical and Horizontal
Framework
The substructure (not supplied) can be either metal or timber battens. Batten spacing: maximum of 600 mm apart.
Products
You may also like