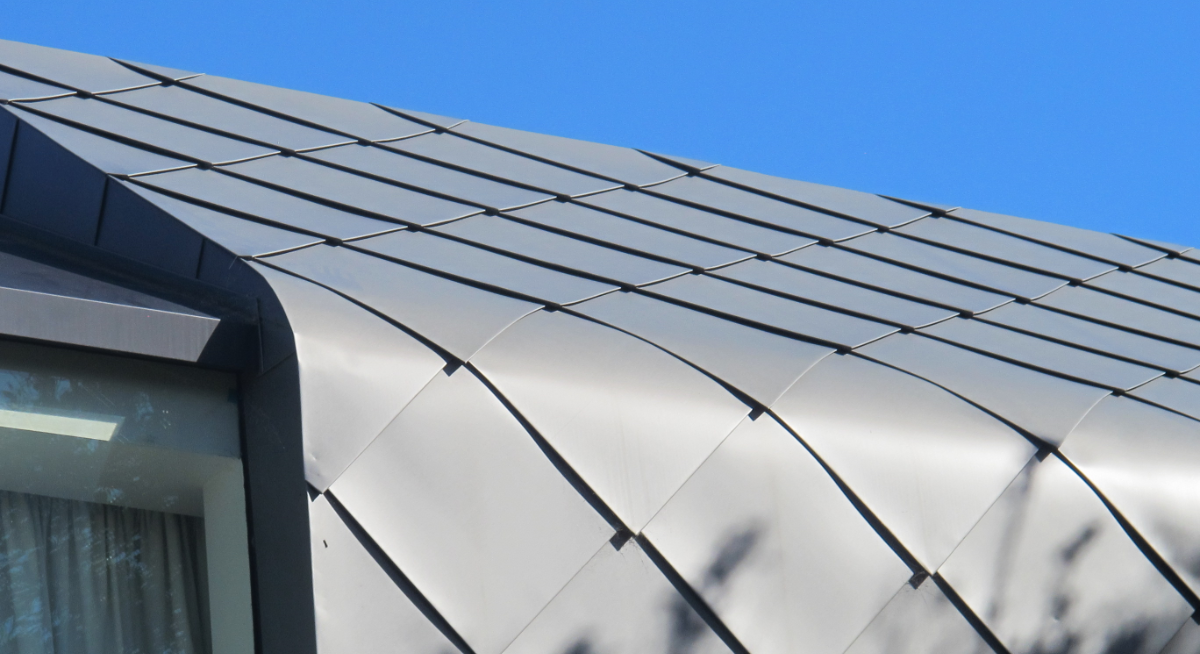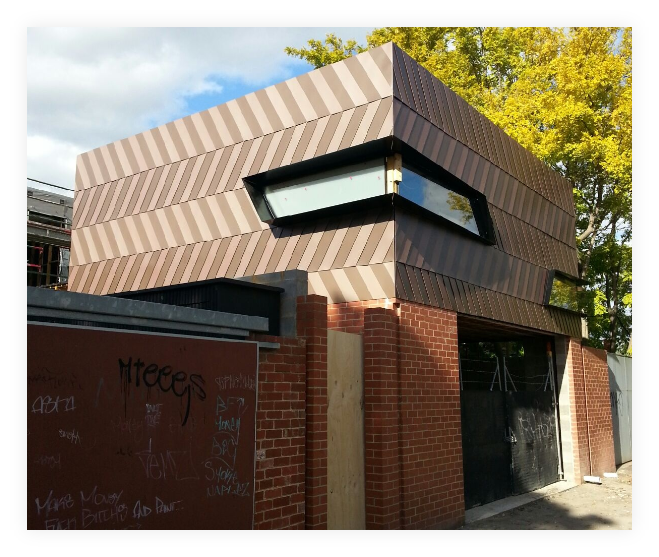 FLAT LOCK
Simple and elegant
Flat lock panel is a wall cladding system that uses overlapped metal panels so that a nearly flat appearance is achieved
Flat Lock Panels is a wall cladding system often referred to as Shingles, Ship-lap or Adeka tiles, but as its name insists it's a pure "flat" tile with a concealed fix system that offers a simple yet elegant cladding solution.
FLAT LOCK
A unique aesthetic
The Flat Lock system is an extremely versatile wall cladding solution offering great flexibility for concave or convex structures. Our panels can be installed vertically, horizontally, diagonally or in a herringbone orientation with tiles coming in various sizes, shapes and finishes creating a unique aesthetic unachievable with other systems.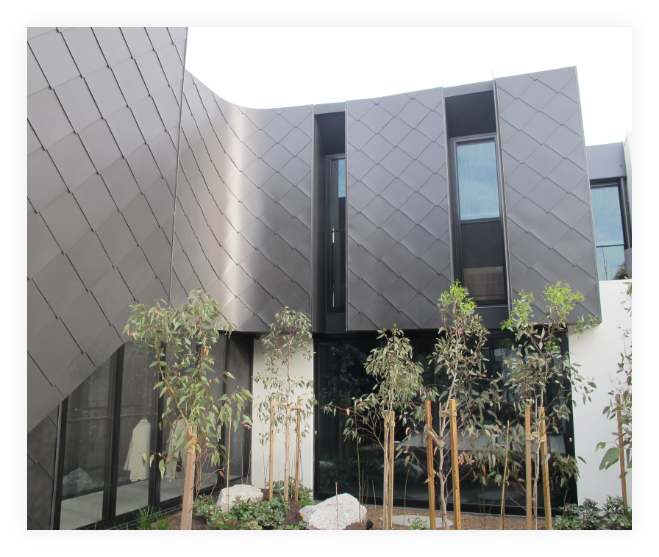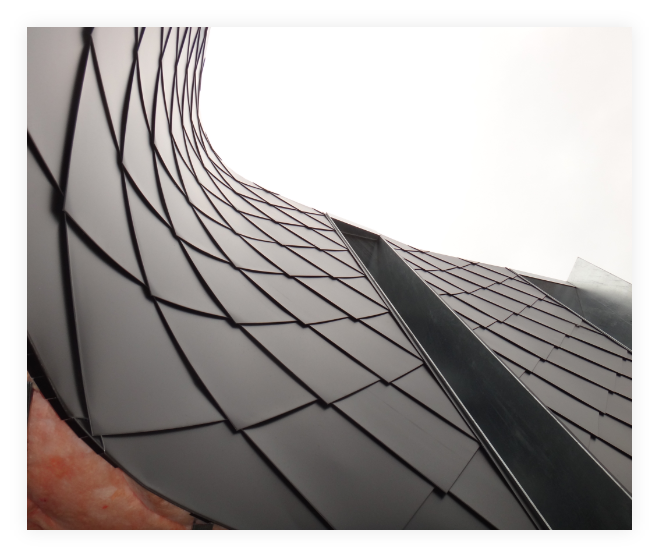 FLAT LOCK
The essence of architecture
Minimalist architects often brings together the structure and its surroundings. A link between nature and architecture and the environment. The simplicity of the Flat Lock system and diversity in geometric forms, materials, finishes, highlights the "essence of architecture" in every design.
FLAT LOCK
Materials
Double lock standing seam roofing is available in the following materials:
Copper
Aluminium
Colobond
VM Zinc
Corten
Zalmag
Technical Details
| | |
| --- | --- |
| Thickness | 0.55 mm – 0.8 mm |
| Length | to 3 m |
| Centre to centre | from 100 mm to 375 mm |
| Weight kg/m2 | 5 – 8 |
Characteristics of this technique
Shingle or Fish Scale look
Its simplicity making it elegant,
Horizontal, vertical and diamond shape,
Easy to install.
Area of application
Roofs:
Flat facades
For vertical and horizontal installation.
Curvature :

For horizontal panels: radius > 10 m
For vertical panels: radius > 3 m

Soffit installation: panel maximum 2 meters long.
Support
15mm plywood rigid and continuous, with a minimum 20mm ventilation cavity that is unobstructed
Rigid and continuous
Meet loading requirements in conformity with a minimum pull out strength of 50 daN for each clip
Rest on at least 3 bearing structure elements
Have no protruding elements
Products
You may also like