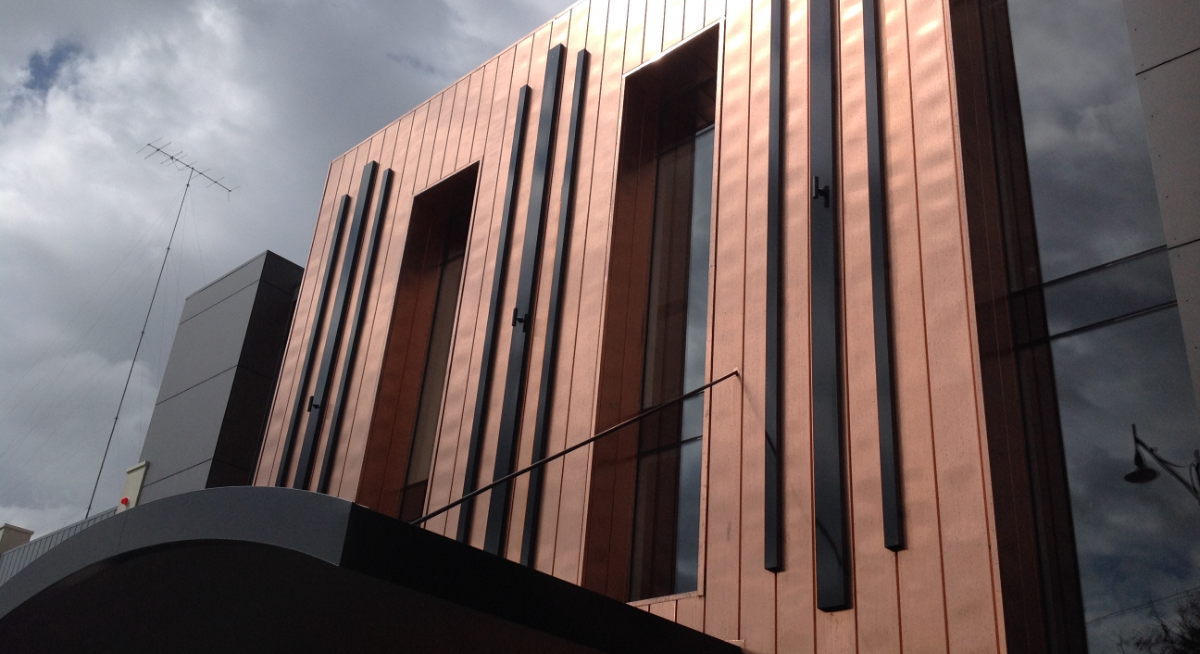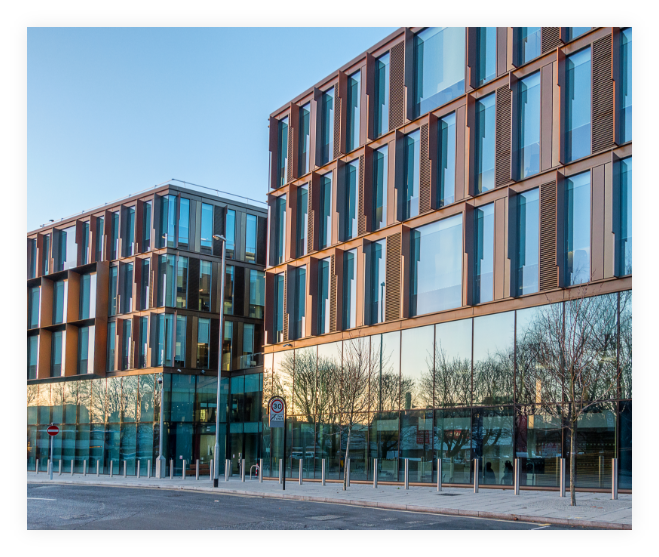 DIVERSACLAD – COPPER
Premium aesthetics with low maintenance
A copper cladding finish is perfect for stylish, functional, and extremely hard-wearing façades, roofing, and architectural exteriors. Classic, tasteful, and conveniently lightweight, copper offers characteristic warm bronze hues that weather naturally in the atmosphere to create subtle green patinas for a unique, timeless appeal. With hard-wearing properties and an attractive appeal, it is the ideal finishing touch for copper interlocking panels, cassette panels, and more.
DIVERSACLAD – COPPER
Handcrafted Finish
Copper is an extremely durable metal and highly malleable. Although it can be easy to work with, it often requires the expertise of a craftsman or expert tradesman to reflect its true beauty. Handcrafted facades often reflect the intent and touch of its creator. Careful details and finishes that come from years of experience and techniques lifts the façade from a mechanical feel to one truly inspiring personal piece of art.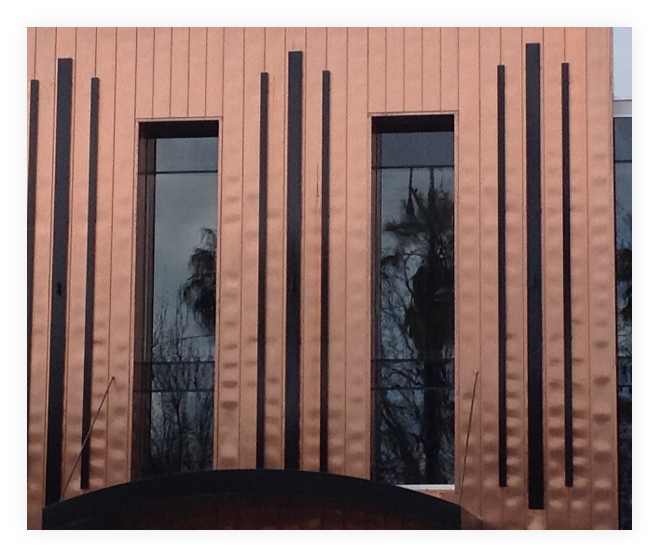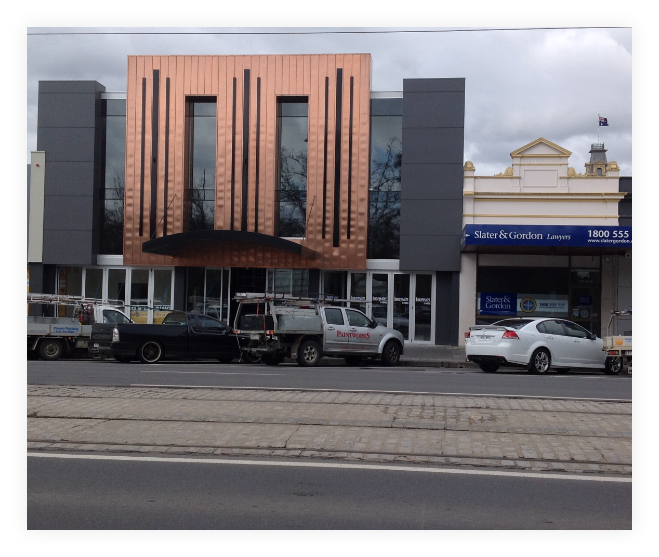 DIVERSACLAD – COPPER
Responsible Cladding
Copper finishes are 100% recyclable at the end of their useful life, making them a sustainable choice for both new projects and renovations. Its versatility presents countless architectural design options; it is well-suited for interior, exterior, commercial, domestic, and much larger scale engineering applications. In short, a copper cladding finish is perfect for walling, roofing, façades, and any other application where maintenance free cladding is an advantage.
Technical Details
Material Thickness 1.0mm
Centre to Center Distance
200
300
500
Length

500mm to 6000mm

Joint Width

5mm to 25mm

Side Width

24mm

Batten Distance (centres)
800
600
450
Panel Weight per m2
12.5 kg
11.1 kg
10 kg
Characteristics of this technique
Horizontal, Vertical and Diagonal panels
Taper Options
200mm – 300mm cover
Concealed fixings
5mm – 30mm express joint
Interior and Exterior use
Area of application
All flat facades.
On vertical walls (slope 90°) and soffits.
Can be used for both exterior and interior applications.
2 Types of installation; Vertical and Horizontal
Framework
The substructure (not supplied) can be either metal or timber battens. Batten spacing: maximum of 600 mm apart.
Products
You may also like