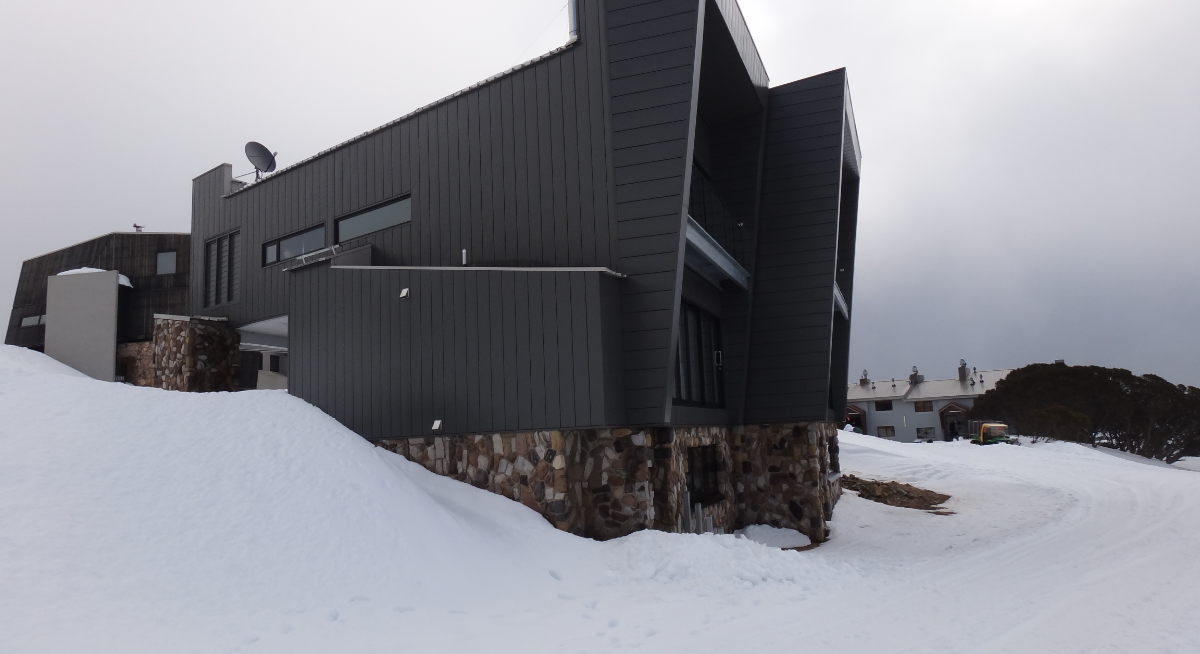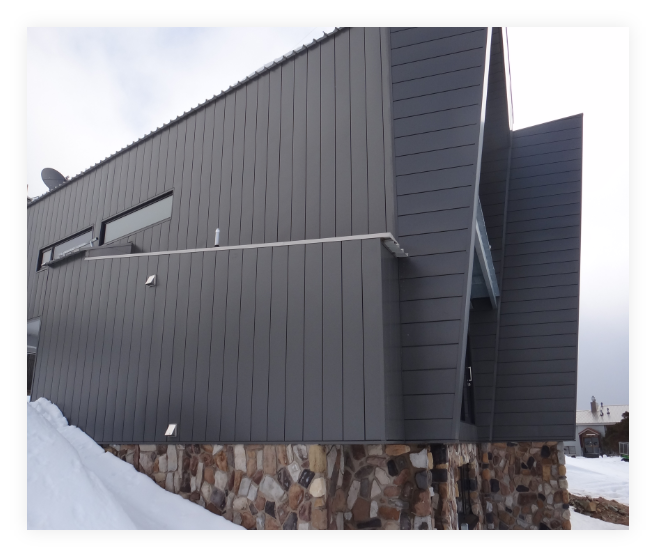 Diversaclad
Diversaclad - Interlocking Panel
For tough weather resistance and a seamless aesthetic, Diversaclad interlocking panels are an ideal choice. As lightweight as they are durable, Diversaclad panels offer a concealed fix panel, interlocking cladding solution for immaculate domestic and commercial exteriors. They provide a modern, minimalist finish–infinitely versatile in terms of design, yet requiring almost zero upkeep. These designer panels are crafted for home- and property owners who want hard-wearing, aesthetically inspiring, and maintenance free metal cladding.
Diversaclad
Diversaclad Interlocking Metal Panels
Interlocking panels also called V25 or cassette panels are a uniquely designed metal cladding solution that enables direct fixing to a building's exterior. A popular choice for both interior and exterior use, they can be laid vertically, diagonally, or horizontally, offering extreme durability due to their tongue and groove cladding. This subtle concealed fix panel design gives a clean, contemporary feel that creates very few limits for designers, architects, and homeowners.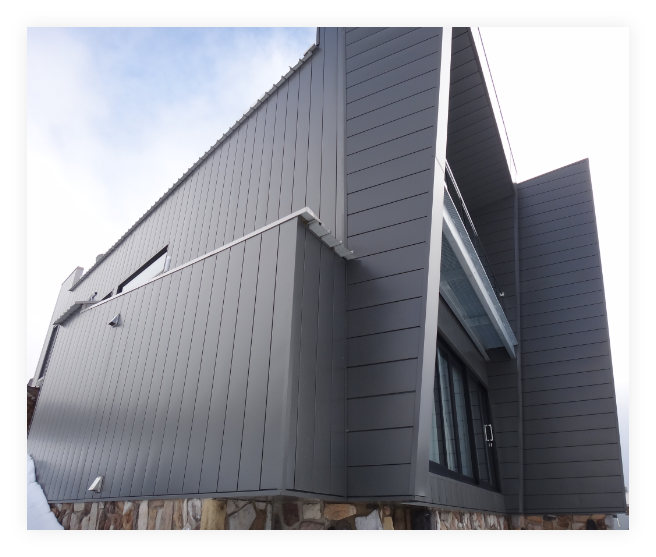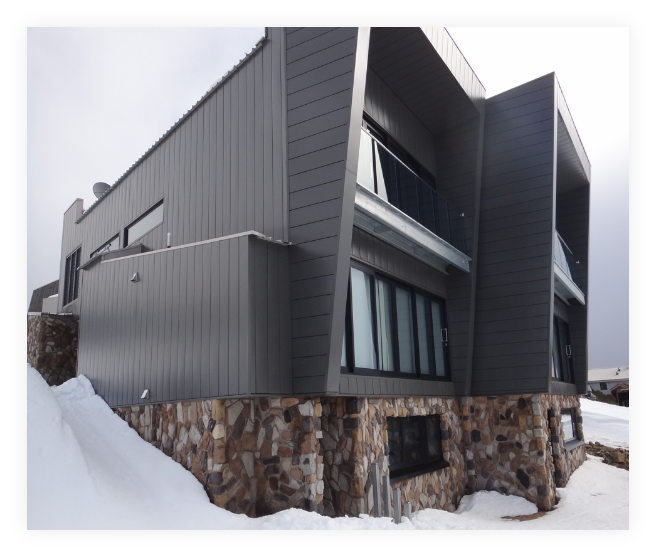 Diversaclad
Why Diversaclad?
Diversaclad interlocking panels are:
Easy to install
Cost-effective
Sturdy and resilient, due to innovative interlocking joint design
Maintenance free
A natural way to encourage airflow for building exteriors
Available in a stunning diversity of colours and materials
Diversaclad
How it works ?
This unique 'tongue and groove' interlock cladding comes in a wide range of finishes, creating a strong, flush surface for residential or commercial buildings. DPS provides: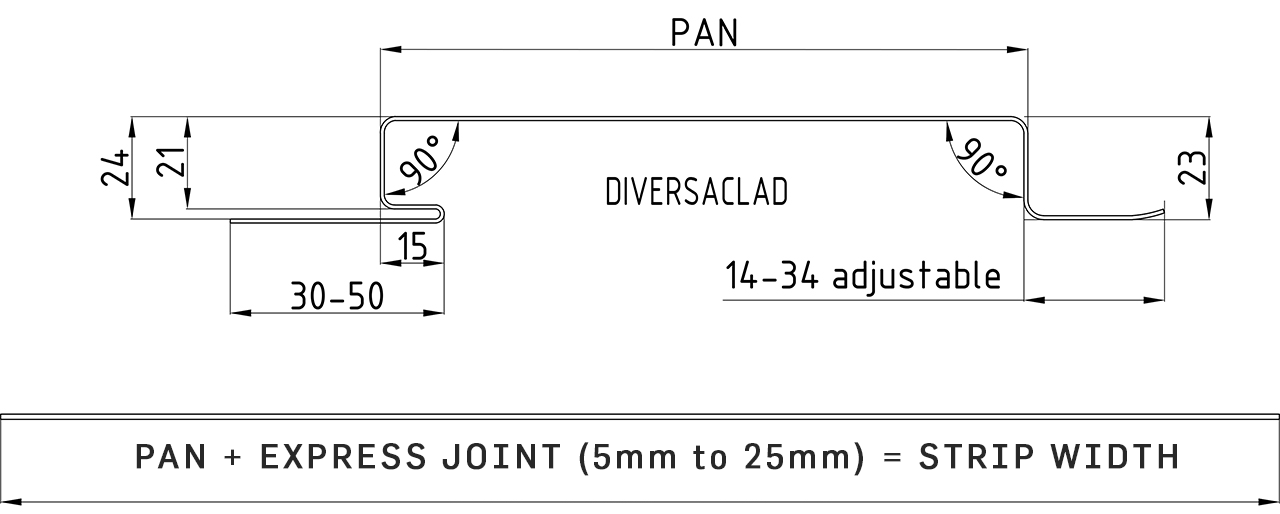 Hidden, level, interlocking joints allow a multitude of design options. Diversiclad panels can easily be staggered for unique, random patterns and an elevated contemporary feel. Alternatively, keep it simple and create a flawless finish for your:
Single or second storey façades
Interior rooms
Building exteriors
High volume traffic areas
Soffit linings
Diversaclad
Choosing Your Interlocking Cladding
Visually striking and full of character, DPS offers a cutting-edge palette of Diversaclad panels to suit your industrial, home, or business needs. At Designer Product Systems, all our products are designed and crafted with sustainability in mind, and there is a panel finish for every application.
Our extensive cladding finish ranges include:
Aluminium – for a salt- and heat-resistant exterior perfectly suited to our Aussie coastal regions.
Read more
Products
You may also like