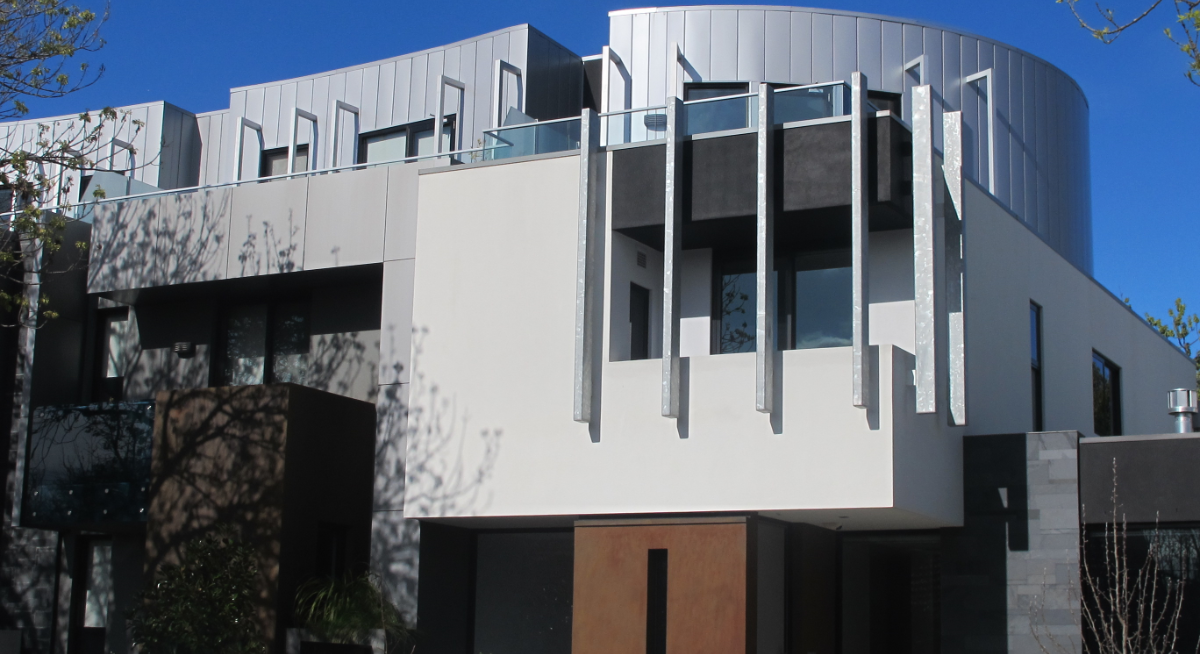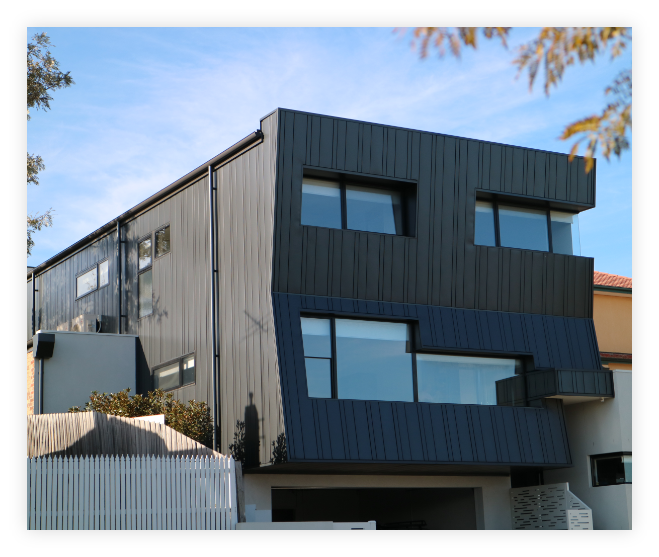 DIVERSACLAD – COLORBOND METALIC
Premium aesthetics
Building exteriors are reaching new levels of complexity. Various adaptations of sheet metal are proving popular design today due to the increasing variety of options and product ranges, Diversaclad in Metallic COLORBOND demands attention. The distinctive reflective surface coupled with the flat surface with recessed lines creates a striking visual aesthetic.
DIVERSACLAD - COLORBOND METALIC
Play on light
When designing a space there are so many things to consider with regard to light; how much light, the quality of light, how light is altered by weather and time of day, the fact that light is constantly changing, which direction the light is coming from, the colour of light and how light is amplified or reflected. All of these considerations combined with the design of a space can create a mood or generate an emotional connection or response.
COLORBOND Metallic Diversaclad brings a timeless luxury feel to any space. The added color depth of metallic paint adds a bit of sparkle and reflects light more than a standard
COLORBOND finish. Metallic COLORBOND also lends itself to hide small blemishes or marks within a surface.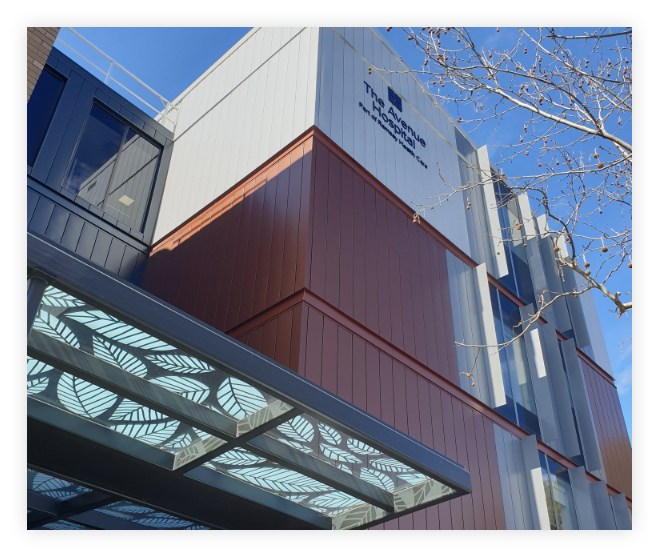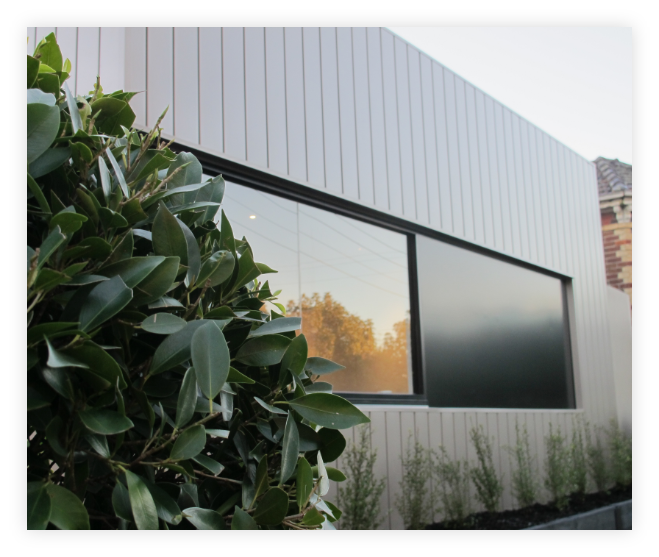 DIVERSACLAD - COLORBOND METALIC
Variation of color
Given that colour plays such a vital role within our lives, it also plays a vital role in the field of architecture. Colour is a very powerful tool when it comes to design because colour can create impact and response both mentally and behaviorally.
There is a significance of Metallic COLORBOND and the DIversaclad system is the relationship between colour and space. The Diversaclad system with its flat surface face and clean lines can alter the perception of a space. For example, the Diversaclad system manufactured and installed in the CELESTIAN or ASTRO colours can make a space appear smaller while Diversaclad manufactured and installed in GALACTIC or COSMIC colours can make a space appear larger.
DIVERSACLAD - COLORBOND METALLIC
Colour Range

Technical Details
Material Thickness 0.55mm
Centre to Center Distance
200
300
500
Length

500mm to 6000mm

Joint Width

5mm to 25mm

Side Width

24mm

Batten Distance (centres)
800
600
450
Panel Weight per m2
6.6 kg
5.9 kg
5.3 kg
Characteristics of this technique
Horizontal, Vertical and Diagonal panels
Taper Options
200mm – 300mm cover
Concealed fixings
5mm – 30mm express joint
Interior and Exterior use
Area of application
All flat facades.
On vertical walls (slope 90°) and soffits.
Can be used for both exterior and interior applications.
2 Types of installation; Vertical and Horizontal
Framework
The substructure (not supplied) can be either metal or timber battens. Batten spacing: maximum of 600 mm apart.
Products
You may also like