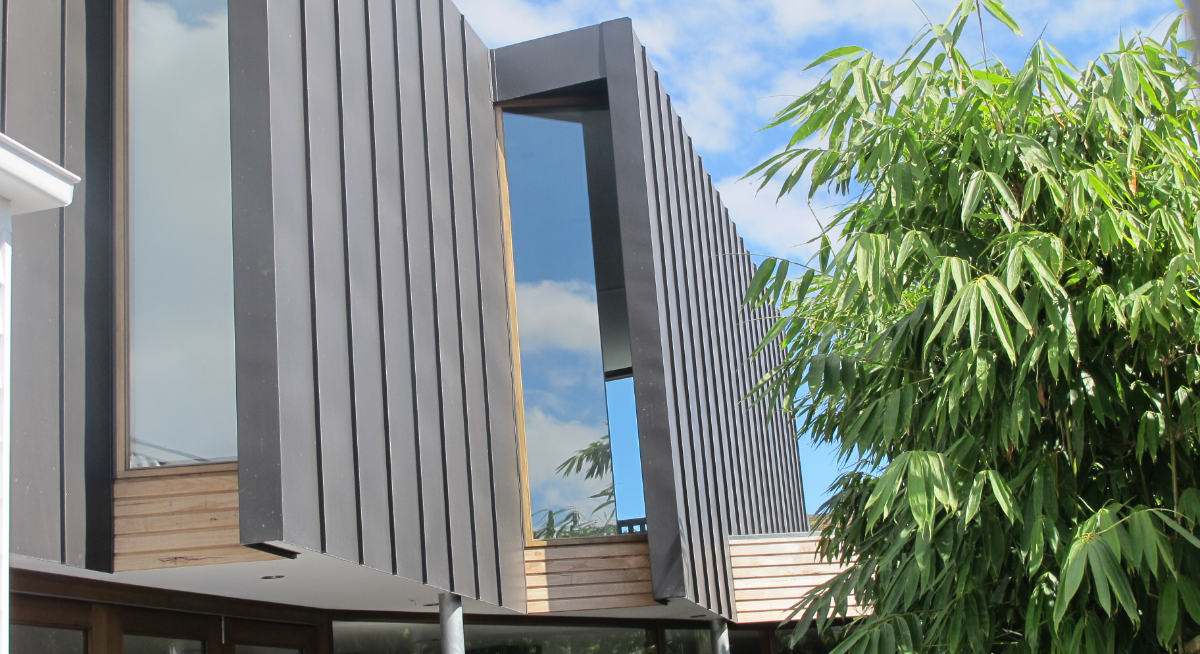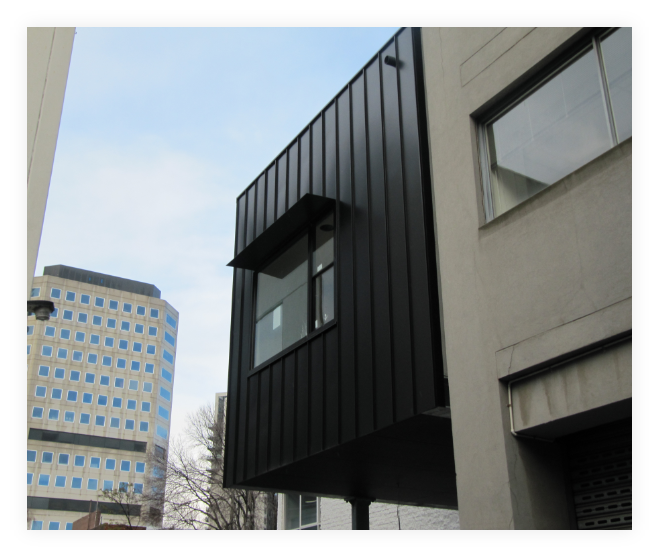 TRAY LINE – COLORBOND
Innovative
Colorbond Trayline is one of the widest flat tray profiles on the market that does not require a unsightly stiffener, pair this with the ability to be installed directly on battens without a ply substrate makes it a much more cost effective system. Not only can you use similar complex details like other systems it can be installed to a low of 3 degree pitch
TRAY LINE – COLORBOND
Lightweight with long lasting protection
Designer Panel Systems Trayline, paired with the household name Bluescope COLORBOND® will achieve a lightweight quality product, that you can be proud to have as a roofing of wall cladding façade. With warranties of up to 36-years, you know you have a product that can be relied on. The aesthetically pleasing system is easy to install with no seaming tools. Panels can be installed both vertically and horizontally. This ribbed system is the perfect profile for a home owner or owner builder apposed to more complex system like Standing Seam.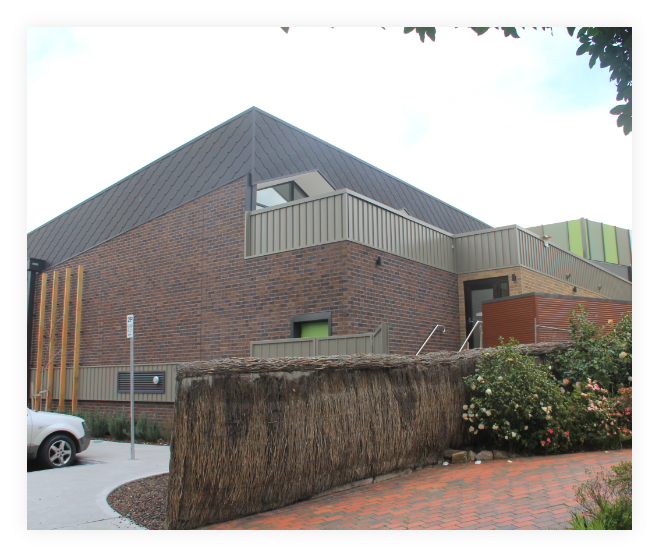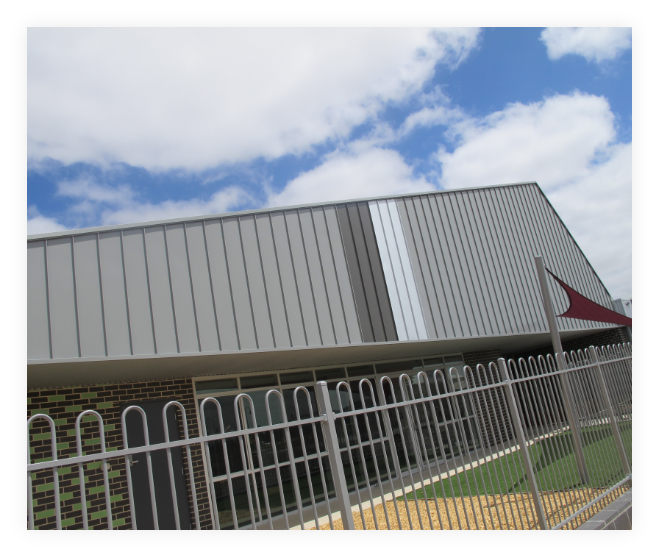 TRAY LINE – COLORBOND
Elegant
With slick long curved seams and modern flat trays, Designer Panel Systems Trayline in Colorbond gives you a picturesque finish at an affordable price. Used for wall façade, soffit lining and roofing Trayline can be manufactured in a multitude of sizes and are also custom rolled to length. Available in 22 different standard Colorbond colors you can be sure to find one that suits the needs of both the design and practicality.
Technical Details
25mm Tray Line
Material Thickness 0.55mm
Centre to Center Distance
225
325
525
Length

500mm to 6000mm

Rib Height

25mm or 38mm

Clips per m2
14
9
6
Batten Distance (centres)
800
600
450
Panel Weight per m2
5.8 kg
5.3 kg
5.0 kg
38mm Tray Line
Material Thickness 0.55mm
Centre to Center Distance
185
285
485
Length

500mm to 6000mm

Rib Height

25mm or 38mm

Clips per m2
14
9
6
Batten Distance (centres)
800
600
450
Panel Weight per m2
7.2 kg
6.2 kg
5.4 kg
Characteristics of this technique
Vertical cladding system
Variable width pan / cover
Rib heights – 25mm and 38mm
Concealed fixing
Quick installation
Products
You may also like