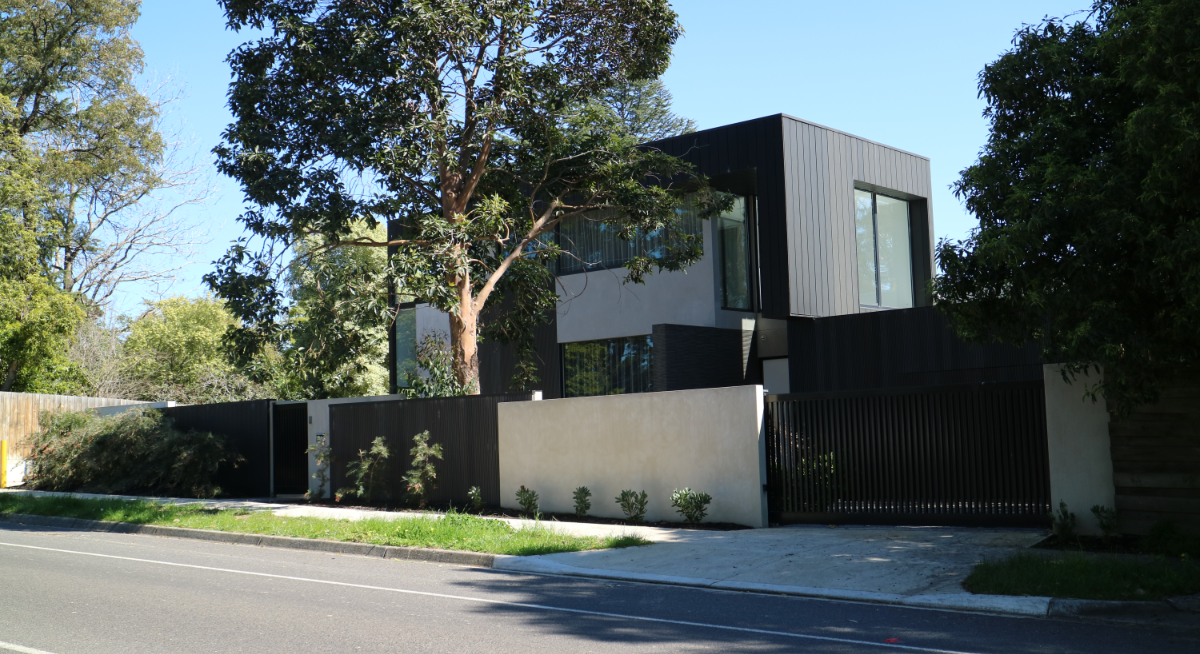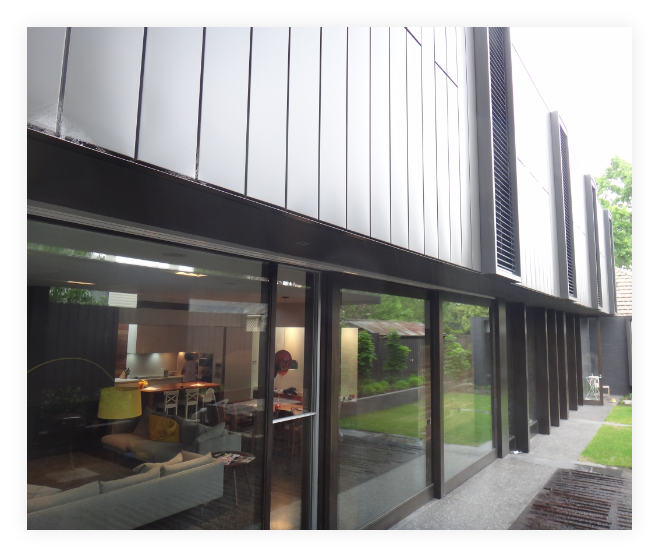 DIVERSACLAD – PDVF Aluminium
Light weight, durable
Australia's harsh weather conditions demand external finishes that can perform year after year without ongoing maintenance. Aluminium is the perfect choice, light weight, extremely durable whilst also a cost-effective solution. Also, a great choice for coastal or marine environments, Aluminium won't warp or split and withstands high temperatures.
Often a first choice by Architects and Designers, the lighter mass of aluminium can also provide a substantial reduction of the cost in construction. Roof and wall loadings, installation time, worker fatigue and transportation.
DIVERSACLAD – PDVF Aluminium
Diagonal, vertical or horizontal
The Diversaclad interlocking panel made from Aluminium is a lightweight system that can be laid on diagonal, vertical or horizontal orientations, giving architects and designers a multitude of design possibilities.
Suitable for both commercial and domestic applications, this visually striking and interesting system is often used as a second storey facade for its aesthetic appeal and minimalistic maintenance requirements. Incorporating the Styrofoam backing option enhances the embodiment of each panel, rendering it suitable for single storey applications, high volume traffic areas and interior design.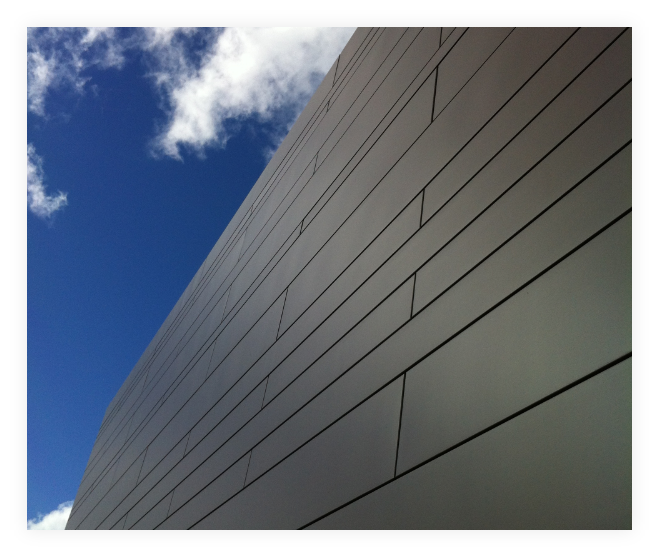 DIVERSACLAD – PDVF Aluminium
Integrated system
Designer Panel Systems cladding and roofing range in aluminium is a completely Integrated System with its own flashings, trims, gutters and downpipes, making it the ideal exterior cladding for all applications.
Aluminium can be quite diverse in its appearance with so many choices in surface finish. Textured, embossed, hairline mill finish, anodised and can also be powder coated in an array of colours both metallic and gloss.
Technical Details
Material Thickness 1.0mm
Centre to Center Distance
200
300
500
Length

500mm to 6000mm

Joint Width

5mm to 25mm

Side Width

24mm

Batten Distance (centres)
800
600
450
Panel Weight per m2
12.5 kg
11.1 kg
10 kg
Characteristics of this technique
Horizontal, Vertical and Diagonal panels
Taper Options
200mm – 300mm cover
Concealed fixings
5mm – 30mm express joint
Interior and Exterior use
Area of application
All flat facades.
On vertical walls (slope 90°) and soffits.
Can be used for both exterior and interior applications.
2 Types of installation; Vertical and Horizontal
Framework
The substructure (not supplied) can be either metal or timber battens. Batten spacing: maximum of 600 mm apart.