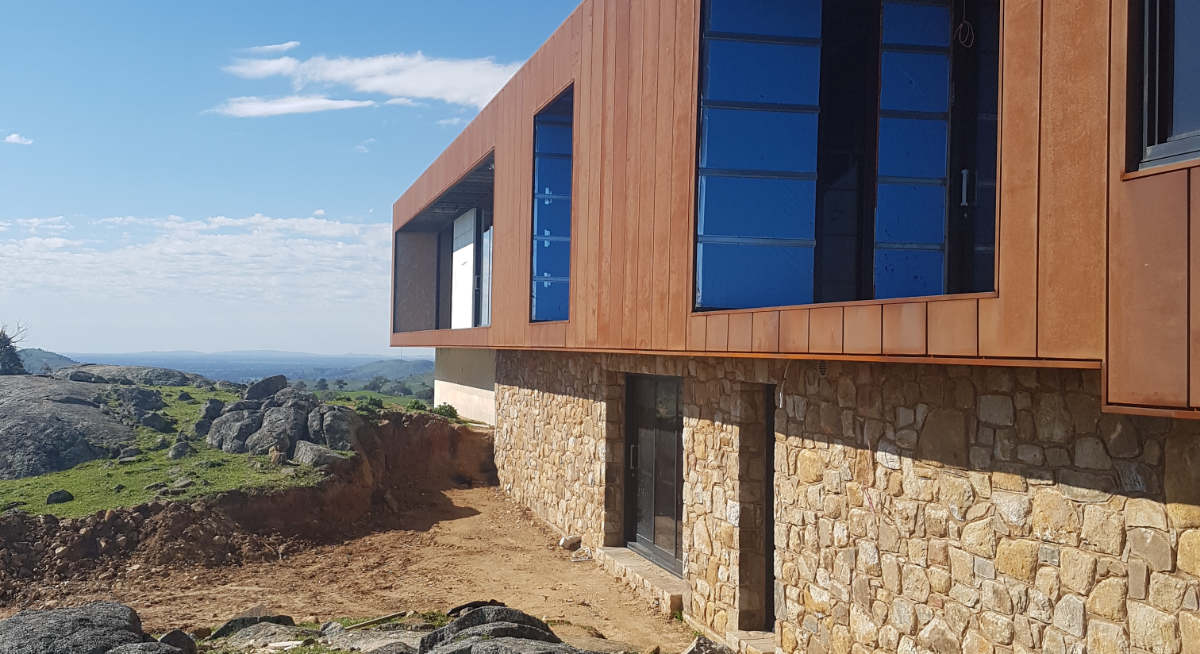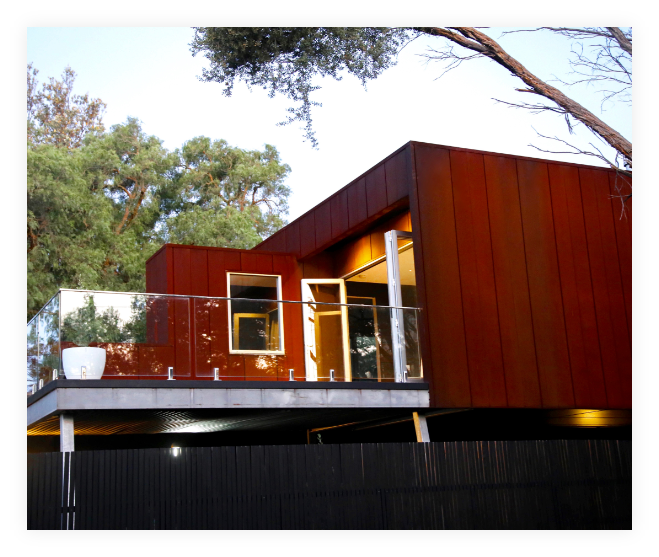 DIVERSACLAD – Corten
Perfect patina
COR-TEN steel has become increasingly popular with sculptors and as an architectural feature. When used correctly it blends and complements its natural surroundings, shades of red, brown and orange become more texturally interesting as rain and sun exposure adds runs and lines, with deeper or lighter tones to the rust effect.
DIVERSACLAD – Corten
High resistance to corrosion
Weathering steel, best-known under the trademark COR-TEN steel or Xlerplate®, exhibits superior corrosion resistance over regular carbon steel as a result of the development of a protective oxide film on the surface that provides a unique rustic appearance. The layer protecting the surface develops and regenerates continuously when subjected to the influence of the weather.  Thus Corten needs not to be treated in any way prior to installation for longevity.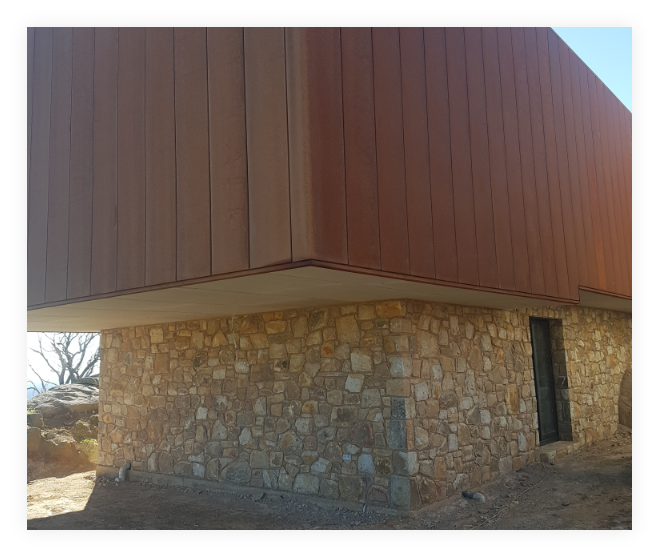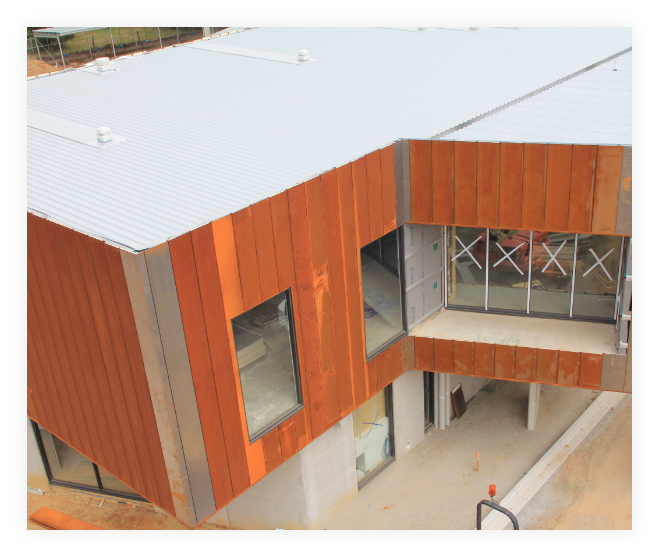 DIVERSACLAD – Corten
Urban and rural contexts
In contemporary architecture Corten steel can lend itself to all kinds of designs, perfect for both urban and rural contexts. Its industrial appearance means Corten will continue to be found in increasing numbers who want distinctive features and facades on their projects.
Technical Details
Material Thickness 1.0mm
Centre to Center Distance
200
300
500
Length

500mm to 6000mm

Joint Width

5mm to 25mm

Side Width

24mm

Batten Distance (centres)
800
600
450
Panel Weight per m2
12.5 kg
11.1 kg
10 kg
Characteristics of this technique
Horizontal, Vertical and Diagonal panels
Taper Options
200mm – 300mm cover
Concealed fixings
5mm – 30mm express joint
Interior and Exterior use
Area of application
All flat facades.
On vertical walls (slope 90°) and soffits.
Can be used for both exterior and interior applications.
2 Types of installation; Vertical and Horizontal
Framework
The substructure (not supplied) can be either metal or timber battens. Batten spacing: maximum of 600 mm apart.
Products
You may also like