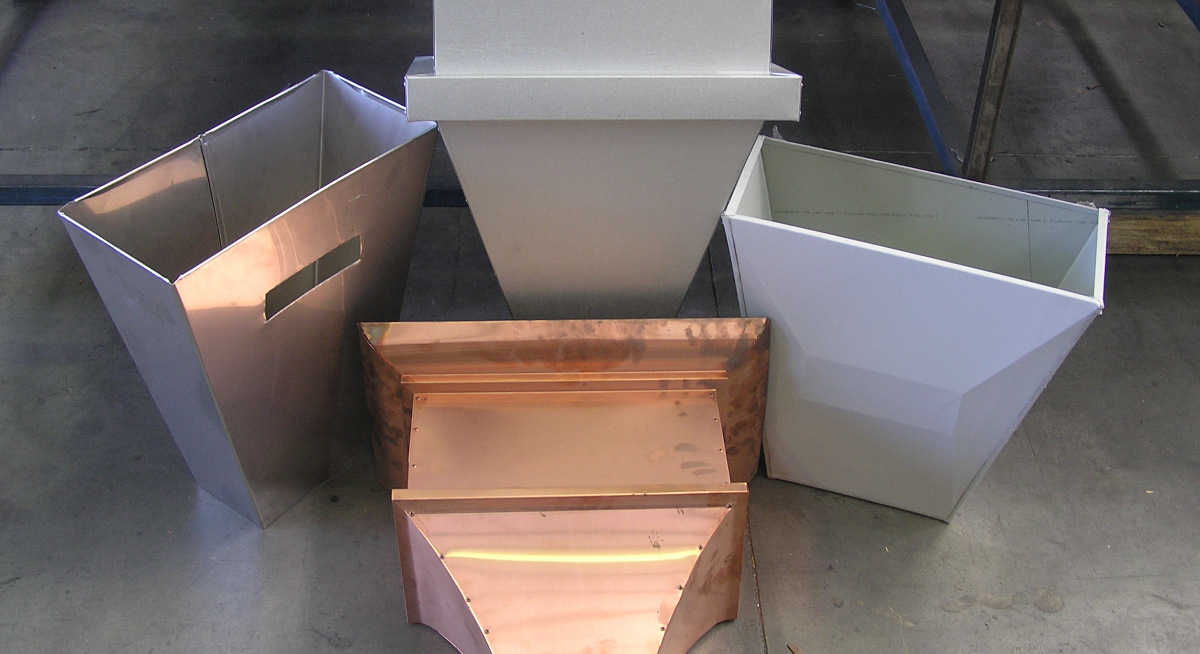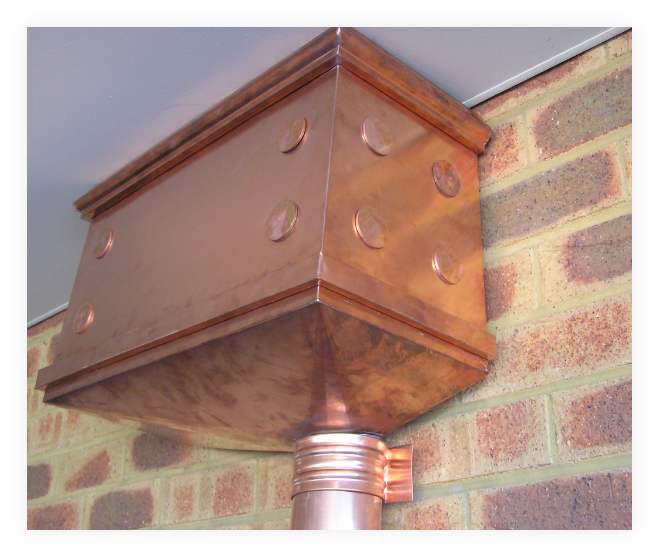 RAINWATER GOODS
"Rainwater goods" is a term that covers a variety of different means of shedding rainwater away from a building
The need to shed rainwater away from the roof and walls has been recognised for a long time. Medieval churches are famed for their decorative gargoyles and impressive spouts; simple yet effective ways of doing the job.
RAINWATER GOODS
Rainwater goods are often a designed - in part of the building's architecture
In the case of listed historic buildings, they are protected as historic fixtures and fittings. Often parts of the system are decorated to enhance the appearance of the building, especially in lead or cast iron. In more recent times copper and pure zinc "VM Zinc" have been used to restore age old fixtures to great effect.
Window shrouds
Half Round Gutter
Squareline Gutters
Downpipes
Flashings
Rainheads
Finials
Louvre's
Screens
Grills
Cowls
Bench Tops
Splash Backs
Water Features
Light Boxes
Letter Boxes
Sun Shades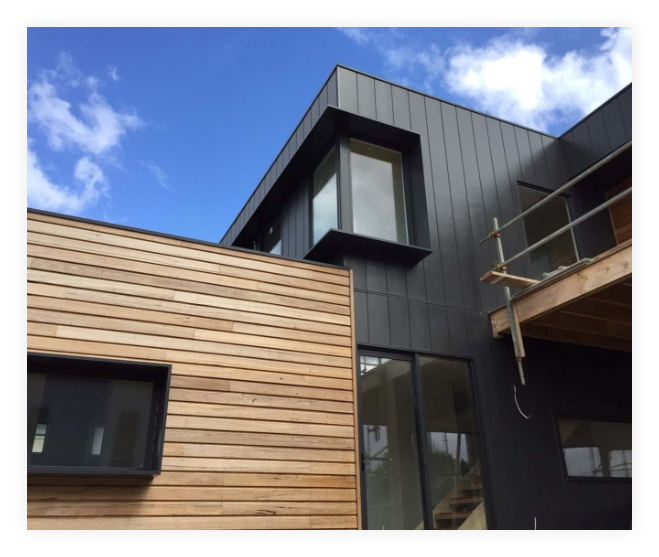 RAINWATER GOODS
Designed for durability
State of the art German machinery coupled with a wealth of experience from our qualified craftsman ensures the same exquisite detail and quality when producing any of our aftermarket products.
Backed by a 24 hour 7 day a week manufacturing cycle and large logistic infrastructure, Designer Panel Systems can ensure we provide our products to you r door with the same excellent service that has become our trademark!
Products
You may also like