Our company
At Designer Panel Systems, we create innovative, stylish and quality cladding systems for homeowners, architects, designers, and businesses in Australia. We believe in creating beautiful, maintenance free cladding to solve a wide range of architectural challenges and give structures a
stunning, flawless finish.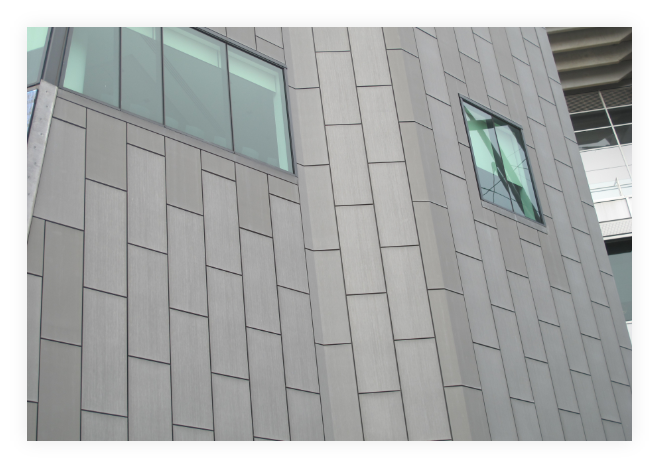 Our Beginnings
Our family began fabricating architectural cladding in 2004 in Melbourne's Southeast.
Wherever a new development was after a unique aesthetic, we would rise to the challenge, cutting individual pieces into the specific dimensions required. We cut,
notched, and manually folded every one of our earliest panels until we had perfected our signature interlocking panel.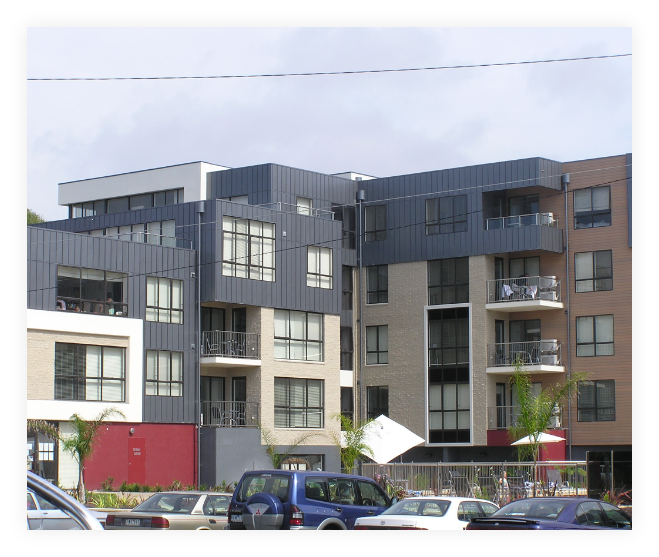 A fresh approach
A new, unusual challenge arose when a builder asked us to replicate a specific panel for a build in Lakes Entrance, Victoria. Still fresh to the field, we eagerly adapted our signature interlocking panel to suit their project, budget, and architectural requirements.
We were awarded the job, but being a young company had severely underestimated the sheer magnitude of manual labour involved.
And we folded and folded. We folded day and night without a break until the project was complete.
No. 1, The Esplanade, still stands today as a major icon of the Lakes Entrance architectural feel.
What began as a 1000 square metre project rapidly grew to more than double in scope. Each manually folded panel–which would be visible to everyone entering Lakes Entrance–had to be lined with a core backing sheet and shipped 4 hours to reach its destination. The entire exterior hinged on creating 2000 square metres of immaculate, completely flat panels, we were up against it. We hired help, called on friends, and even neighbours to get the job done in time.
Looking Forward
The success of this project allowed us to invest in a way of automating our cladding process. We purchased 2 Schlebach roll formers to cut our mammoth labour costs and moved into a full-time manufacturing facility.
Designer Panel Systems is still a family-run company, but we now work from a dedicated facility.
We no longer hassle the neighbours to manually fold interlocking sheets.
Instead, our specialised facilities allow us to professionally craft lightweight cladding in a vast array of profiles to suit commercial and domestic applications. It has enabled us to enhance and refine our extensive range of finishes, systems,
and materials.
We are now one of the largest architectural cladding suppliers in Melbourne with over 65 years of experience in the sheet metal industry, and an extensive fleet of trucks and utilities to service the whole South-Eastern seaboard. At DPS, we now
have: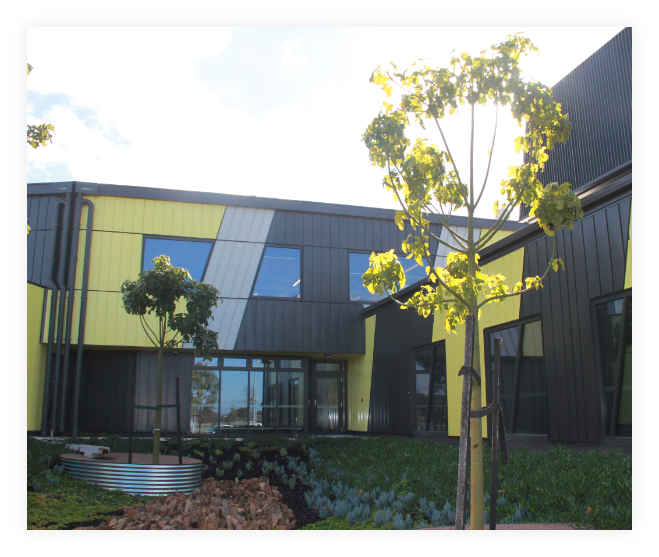 4 cutting-edge Schlebach German roll formers, with multiple tooling;
Melbourne's only Schlebach roller with fully automated tapered panel assembly;
Access to over 300 colours, allowing us to create customised corporate branding;
Our own mobile mill – which lets us roll all our profiles anywhere in Australia.