TDesigner Panel Systems
An associate company of Design Sheetmetal, born from the need to supply external cladding to Melbourne's virgin market, Designer Panel Systems has flourished, becoming one of the foremost fabricators within the state of Victoria.
Designer Panel Systems now services the whole of the South Eastern Seaboard.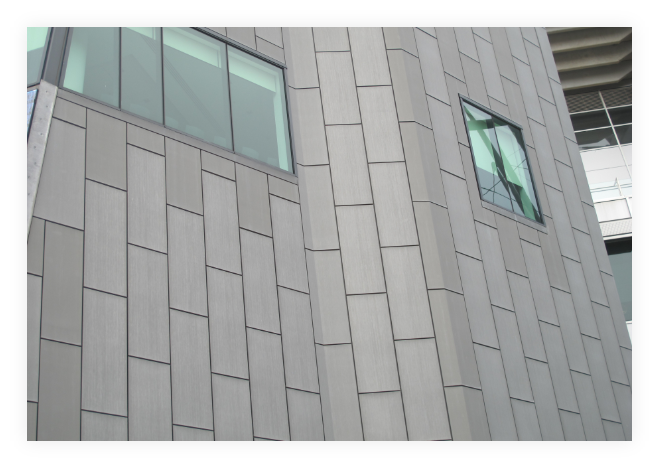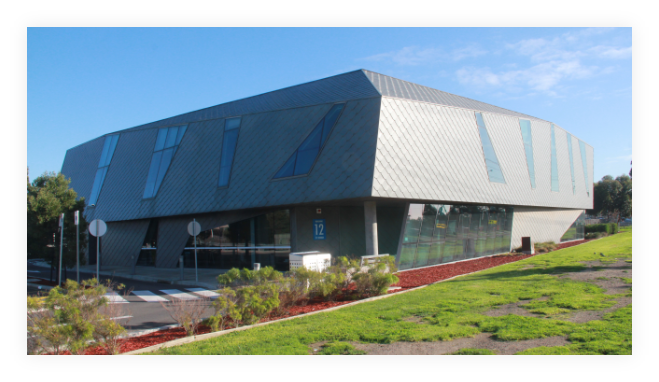 Progression of Designer Panel Systems
After the hugely successful renovation of The Esplanade Resort and Spa, and the subsequent influx of enquiries, Design Sheetmetal could no longer keep up with supplying lightweight external cladding to the design market.
Investing in two new, state-of-art, German Schlebach roll formers, Design Sheetmetal now had the means to roll form a variety of profiles like interlocking panels, ribbon strips and trays, as well as being able to fold flat lock and cassette cladding.
And so, in 2008, Designer Panel Systems was born.
With an existing customer base, and offering a service not previously available in Melbourne, Designer Panel Systems quickly found their place in the market.
Onward and Upward
As the popularity of light-weight metal cladding grew, Design Panel Systems very quickly needed to find premises of their own.
After moving into a small site in the industrial hub of Bayswater and forming a solid alliance with our suppliers, Bluescope & VM Zinc, Designer Panel Systems flourished. The amount of light weight cladding being manufactured and supplied throughout Melbourne ballooned. As the brand strengthened, Designer Panel Systems started to gain traction nationwide.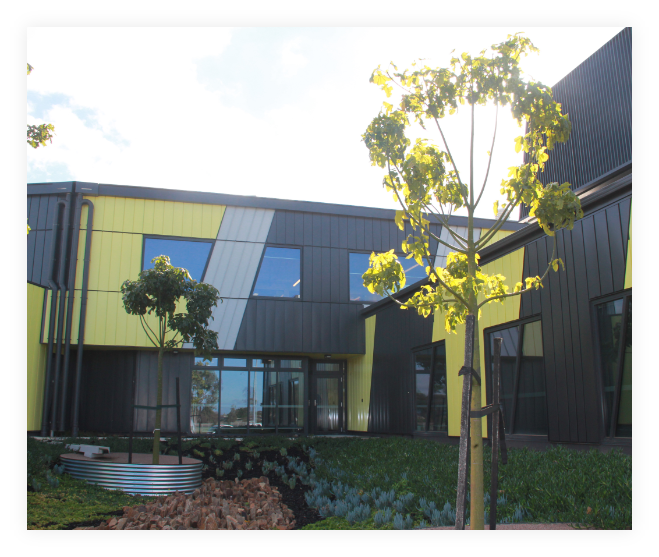 DPS
Designer Panel Systems Services and Products
Designer Panel Systems is the VM Zinc Manufacturer of choice. DPS also supplies copper and stainless-steel cladding, as well as cost effective cladding options in either aluminium, standard COLORBOND ® or metallic COLORBOND ®.
Our complete product range operates under meticulous quality assurance environments. We don't just meet the building industry standards, we surpass them through using the best possible business practices.
With a vast fleet of trucks and utilities that services the whole South Eastern seaboard, Designer Panel Systems has grown to become one of the major fabricators within the state of Victoria.
Designer Panel Systems are dedicated to creating innovative, stylish and quality products.
Designer Panel Systems takes pride in our contribution to environmental and community welfare through our use of locally sourced labour and sustainable resources to produce fully recyclable products in an environmentally friendly and effective manufacturing process.