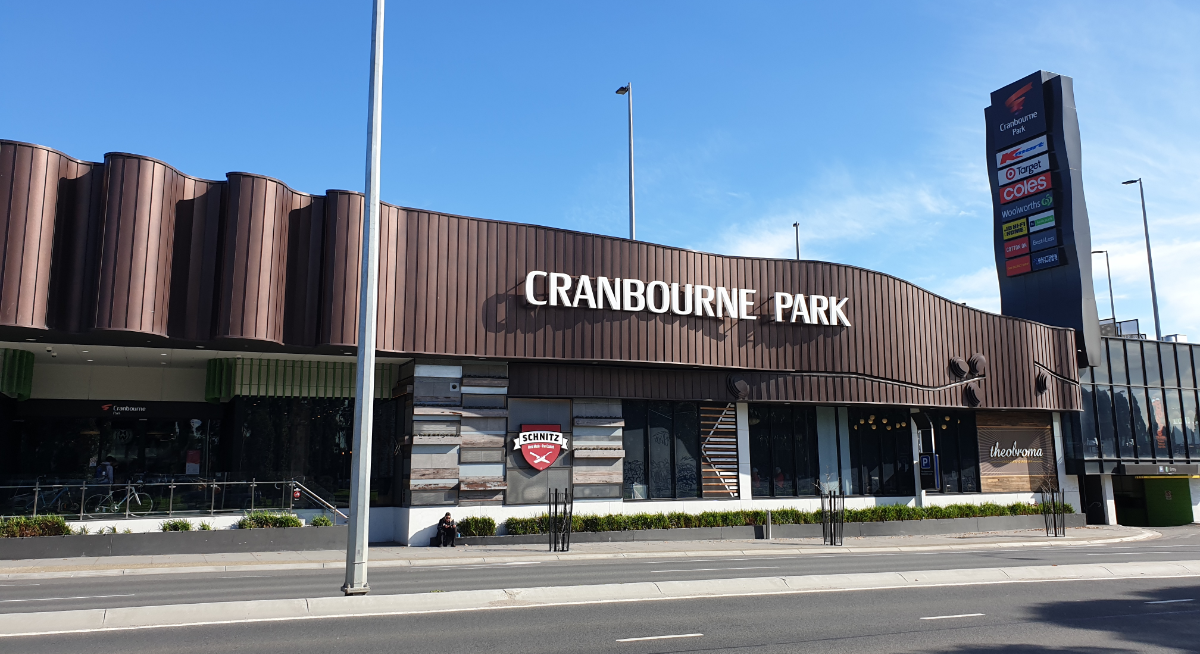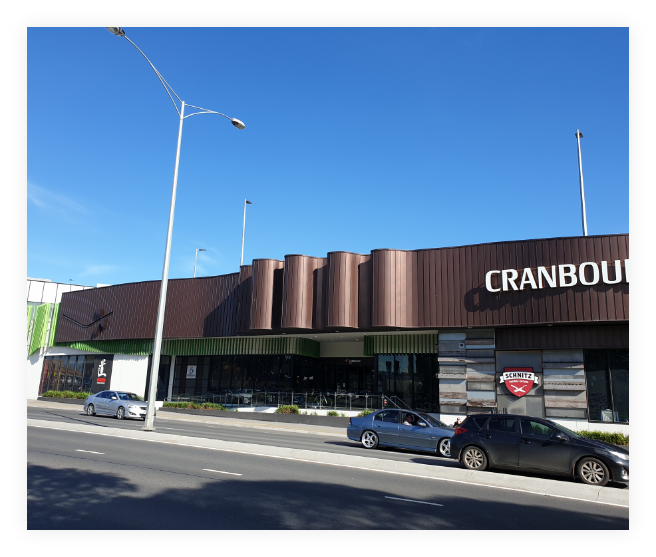 CURVED STANDING SEAM
Built to withstand all weathers, a curved standing seam roof or façade can give a sleek modern edge to any building.
Designed for dependability and long life, curved standing seams allow for stunning arches, sweeping radius roofing, and reliable protection from the elements.
Whether in contemporary residential, business, or industrial properties, standing seam cladding can be flexibly used with a variety of metal walls or roofing. Our solutions come in streamlined low heights that make effortless work of convex, domed, concave, tapered, or more complex architectural designs.
CURVED STANDING SEAM ROOFING SYSTEMS
With a taut and regular design for larger cladding applications, standing seam systems use two overlapping panels for a secure grip.
Popular examples include the Lysaght Longline™ panels, which have a higher rib that allows for greater architectural creativity, and our Zenith Enseam™ seamed cladding panels. Equal parts clean-looking and versatile, the latter are a stylish choice for rotundas and rounded roofs of varying pitches.
If cladding is required over larger surfaces, these systems also provide a weather-resistant and versatile solution at an affordable price. If hand seamed roofing alone will give the right balance of aesthetics and functionality, a curved standing seam system is ideal.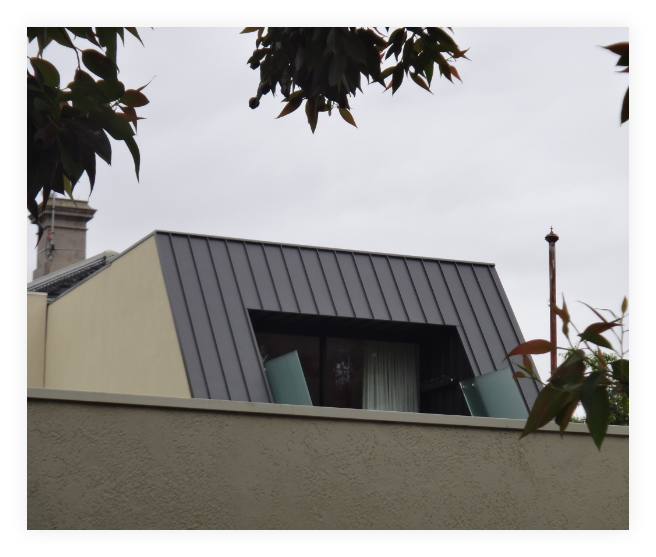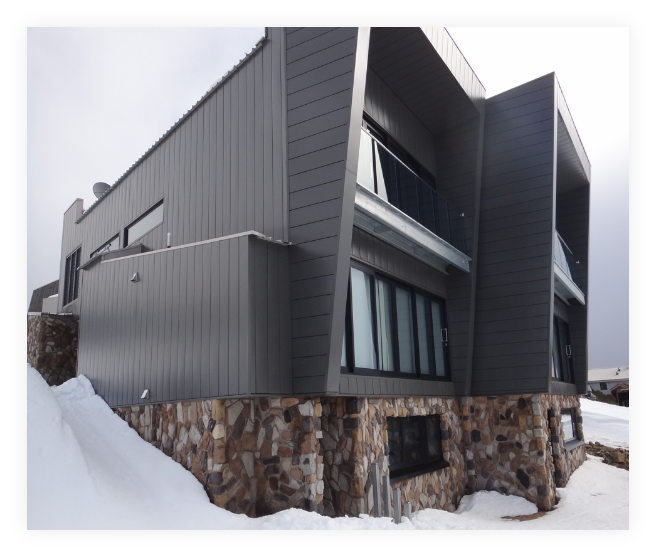 CURVED STANDING SEAMS
Why Curved Standing Seams?
Our standing systems are:
Hard-wearing and long-lasting;
Simple to install;
Cost-effective;
Energy-efficient through improved temperature control;
Intensely secure, using a hand seamed roofing and concealed fix panel design;
Maintenance free cladding;
A versatile solution for endless radius roof designs; and
Available in an inspiring array of finishes and colours.
CURVED STANDING SEAMS
How it works ?
These curved roof systems use vertical or horizontal panels which are held in place with either fixed or sliding stainless steel clips.
DPS provides:
Your choice of panel girth (400 mm-600 mm)
Your choice of effective cover (330 mm-510 mm)
A choice of rib heights and pitch
Ample shapes for a range of designs
These raised seams are then hand-crimped into secure joins, creating a durable vertical seam or horizontal seam for a radius roof or curved wall. The result is a durable, impressive finish for homes, offices, or industrial structures, including:
Convex
Concave
Flat
Domed
Tapered
Conical
Curved roofing
CURVED STANDING SEAM
Choosing Your Curved Standing Seam
From rustic and traditional to contemporary or feature seamed roofing, DPS has an extensive selection of finishes for your curvilinear roof. As well as our popular Zenith Enseam™, Longline™, and Finesse Grandeur™ options, our panel finishes include:
Aluminium – for a salt- and heat-resistant exterior perfectly suited to our Aussie coastal regions.
Read more
At DPS Australia, we use sustainable resources to produce fully recyclable products wherever possible, in an environmentally effective and friendly manner. If you have any questions or would like help choosing the right curved standing seam for you, just let us know.
Ask us today !