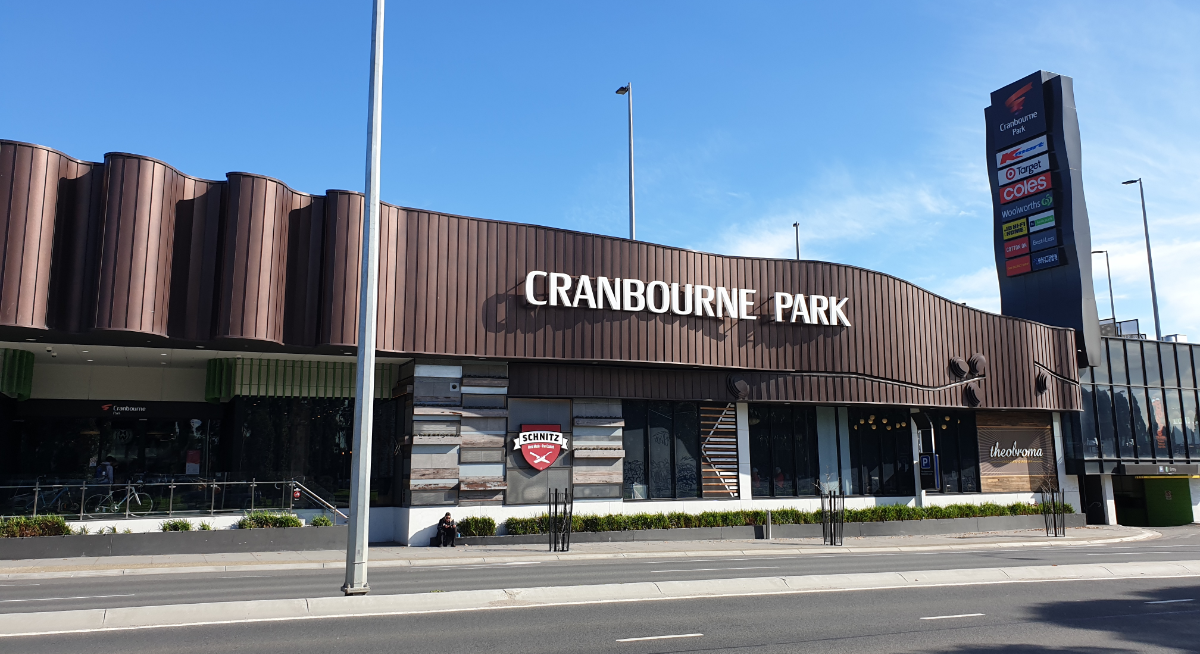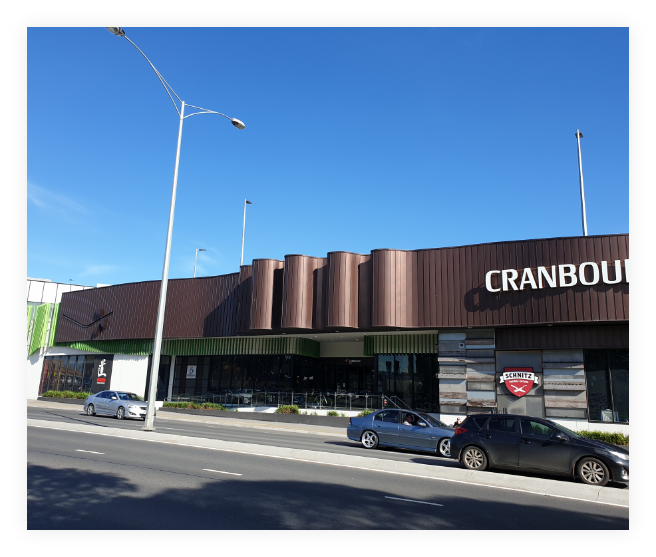 STANDING SEAM
Bold and polished, the contemporary look and feel of a standing seam metal roof are matched only by its extreme durability
Named for the specialised construction process which it undergoes, a standing seam system is hard-wearing, versatile, fire-resistant, and will withstand extremely strong winds.
A popular maintenance free cladding solution for business, domestic, and much larger structures, standing seams are also known as raised seam, mechanical seam, or hand seamed cladding. Our panels and finishes offer countless, effortless design options for vertical seam roofs or walls, whether you're after modern chic or a flawless classic exterior.
STANDING SEAM
Standing Seam Roof Systems
Elegant and clean with a striking modern design, standing seam panels are extremely versatile and suited for an extensive host of applications. Their weather and watertight reinforced seals and concealed fix panel systems make ideal cladding for inspired minimalist architecture and hard-wearing standing seam roofs.
Vertical or horizontal standing seam panels are crimped together after being secured with concealed clips at the ribs, and with a variety of rib heights and panel widths, the design opportunities are endless.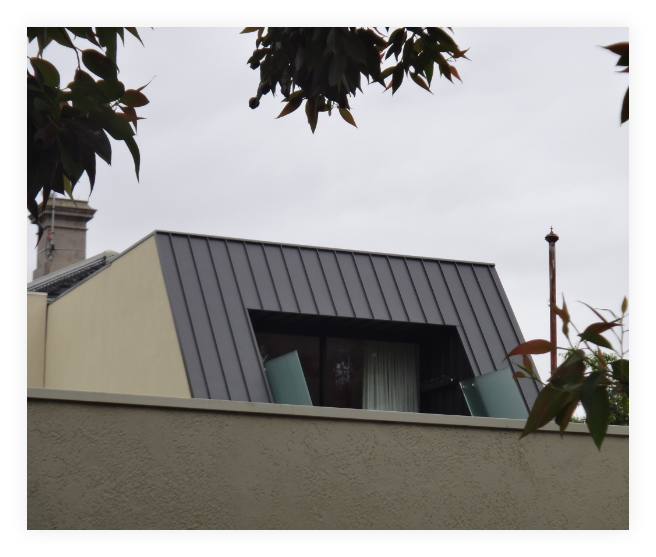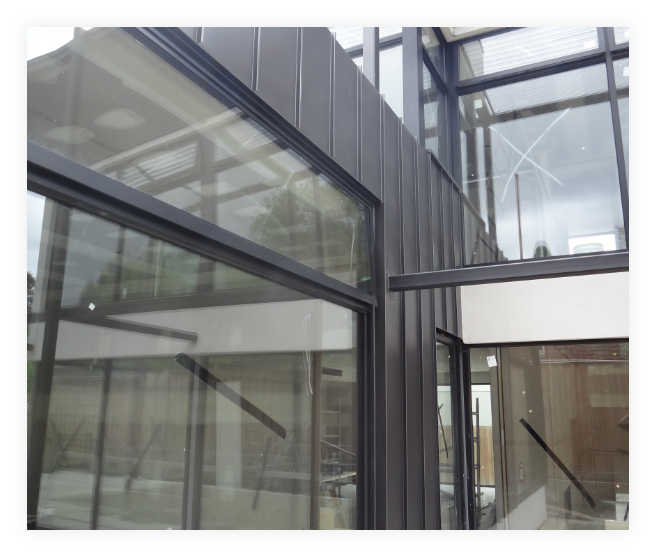 WHY CURVED STANDING SEAMS?
Our standing systems are:
Durable and long-lasting
Cost-effective
Easily installed
Environmentally responsible through enhanced climate control
Maintenance free
Strong and secure with hand seams
A flexible option for a multitude of seamed roofing or seamed cladding designs
Endlessly versatile, with a huge selection of colours and material finishes
STANDING SEAMS
How it works ?
A standing seam wall or standing seam roof uses a concealed fix panel system for strength. They may use sliding or fixed stainless steel clips for stability and security.
DPS offers: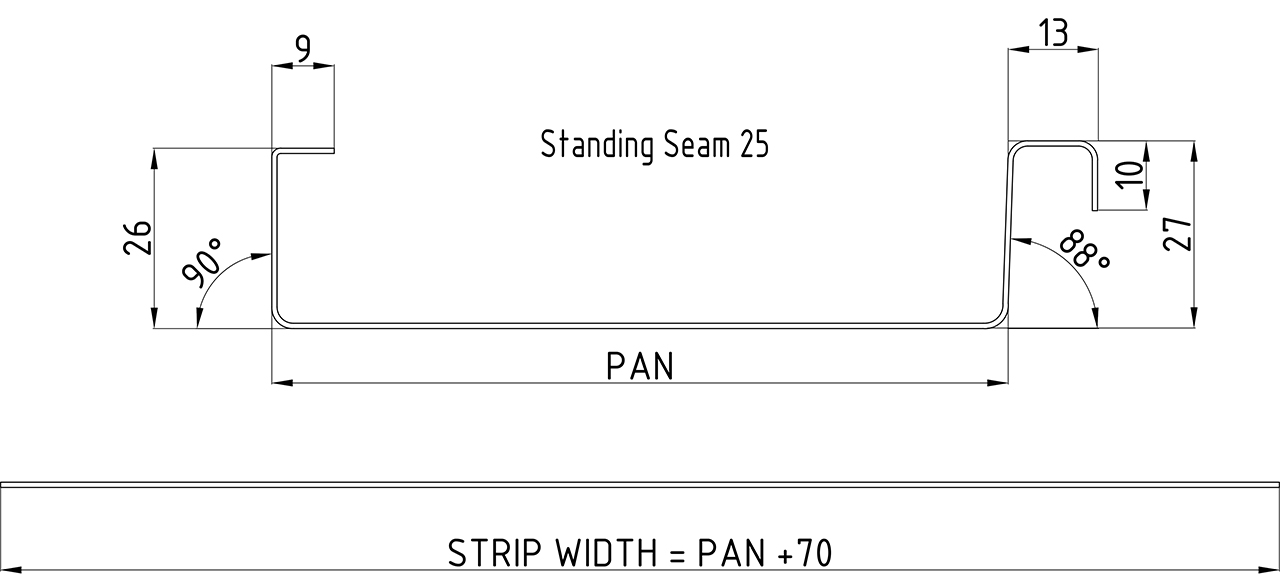 Each panel then undergoes careful crimping to create a hand seam cladding that adds strength and durability to a vertical seam wall or vertical seam roof. The finished product thus appears to be 'standing', and the roof is reinforced at what is ordinarily its weakest points.
DPS standing seam systems are ideal for:
Metal, vertical seam roofs
STANDING SEAM
Choosing Your Standing Seam
Whether you're after cutting-edge modern feel or a classic, traditional finish, DPS offers a variety of materials for your standing seam roof or wall. Choose from our wide selection of panel finishes that includes:
Corten Steel Cladding – for a weatherproof, very low maintenance finish that develops a distinctive rust-like finish
Read more
Aluminium – for a lightweight, recyclable, and strong that is exceptionally resilient to blistering and corrosion
Read more
Designer Panel Systems is committed to environmental practices and reducing our impact by producing recyclable products. We're always ready to answer any queries you might have about our standing seam systems–just get in touch.
Ask us today !
Products
You may also like