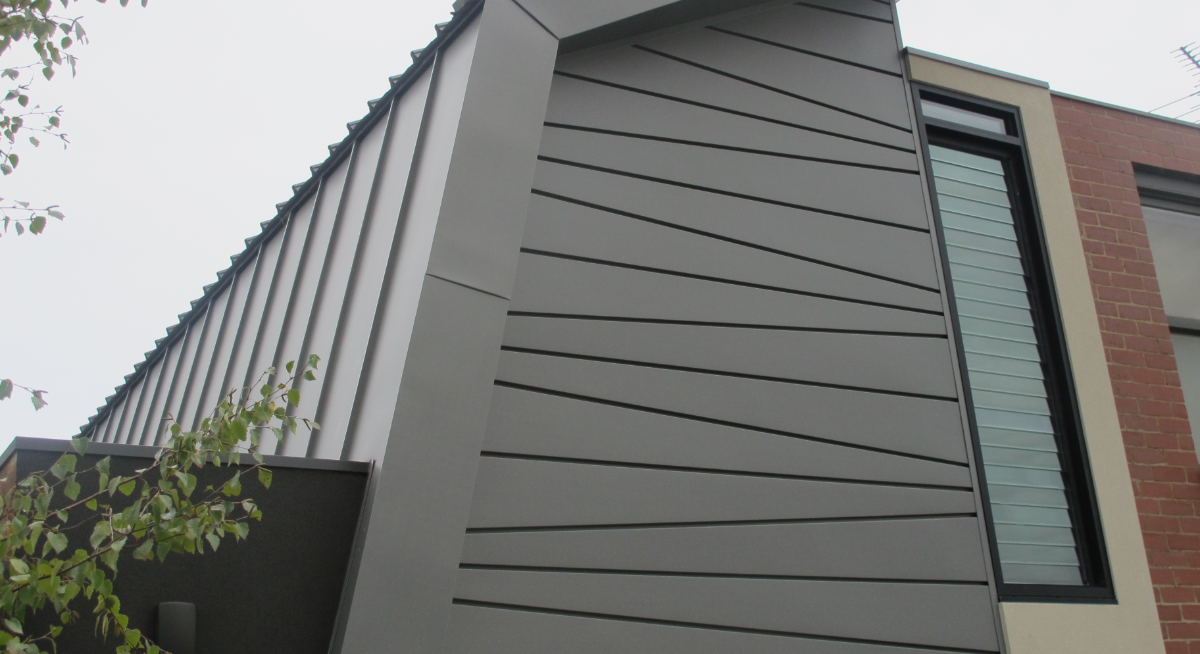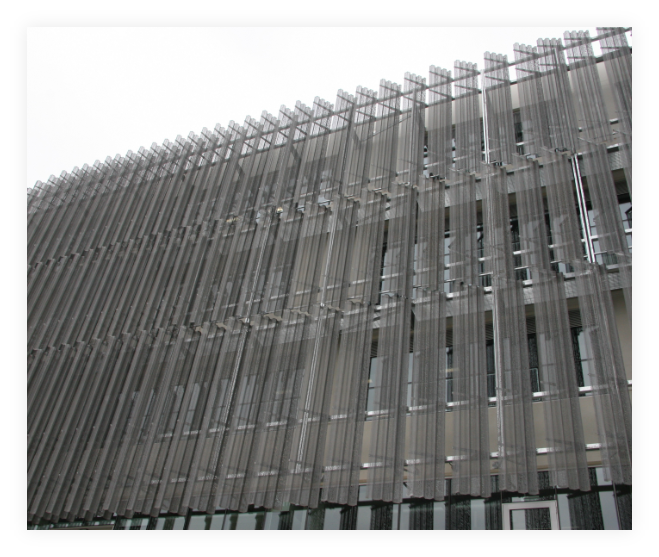 FEATURE CLADDING
Designer Panel Systems range of "creative profiles" has been created in order to allow the architects and designers total freedom of expression
From tapered to curved to a matrix, the DPS Creative Sections can also be perforated and embossed in an endless array of patterns.
Manufactured in custom shapes, sizes and colours they bring a new dimension to creative wall and soffit design, as well as columns or canopies – indeed anywhere that can benefit from a fresh approach to the design of metal cladding. The only limit is the imagination of the designer.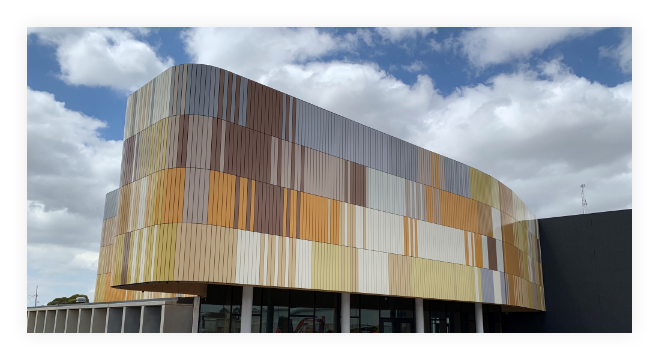 FEATURE CLADDING
Materials
Double lock standing seam roofing is available in the following materials:
Copper
Aluminium
Colobond
VM Zinc
Corten
Zalmag
FEATURE CLADDING
Finishes
The Creative Profiles can be produced with any finish required, e.g. polished, powder coated, sandblast textured, with PE and PVDF varnish coats. We manufacture according to your requirements. In sizes up to 4000mm panel lengths and a vast array of widths; In standard thicknesses from 0.7mm to 1.5mm.
Curving
Creative Profiles can be supplied curved, either concave or convex if required, curved sheets may also be supplied tapered. This makes the DPS Creative Sections an outstanding option for covering roof cupolas.
Perforated Sections
Design Panel Systems custom designed Creative Perforated Series has an extensive range or perforated patterns and shapes filtering natural light and casting internal shadows.
Designs are pre punched in 3mm thick sheeting and can be fabricated exclusively for your project, making this one of the most diverse and creative options available. High performance combined with functionality, the perforated metal products from our Creative Perforated Series can be powder coated, anodized or left raw.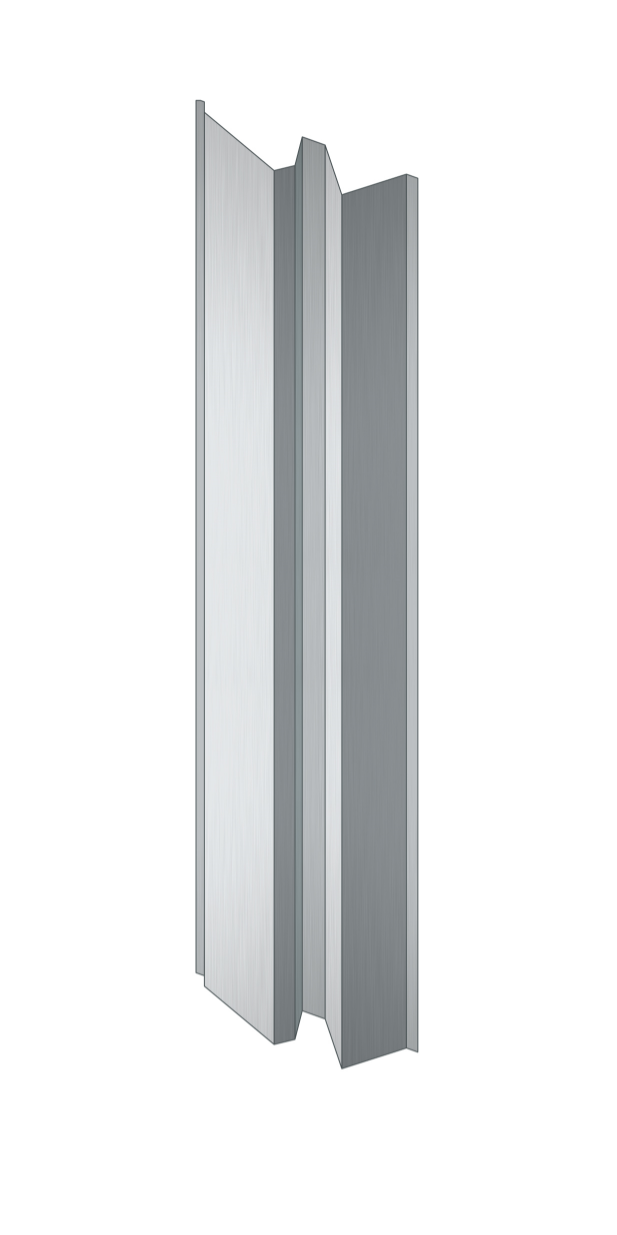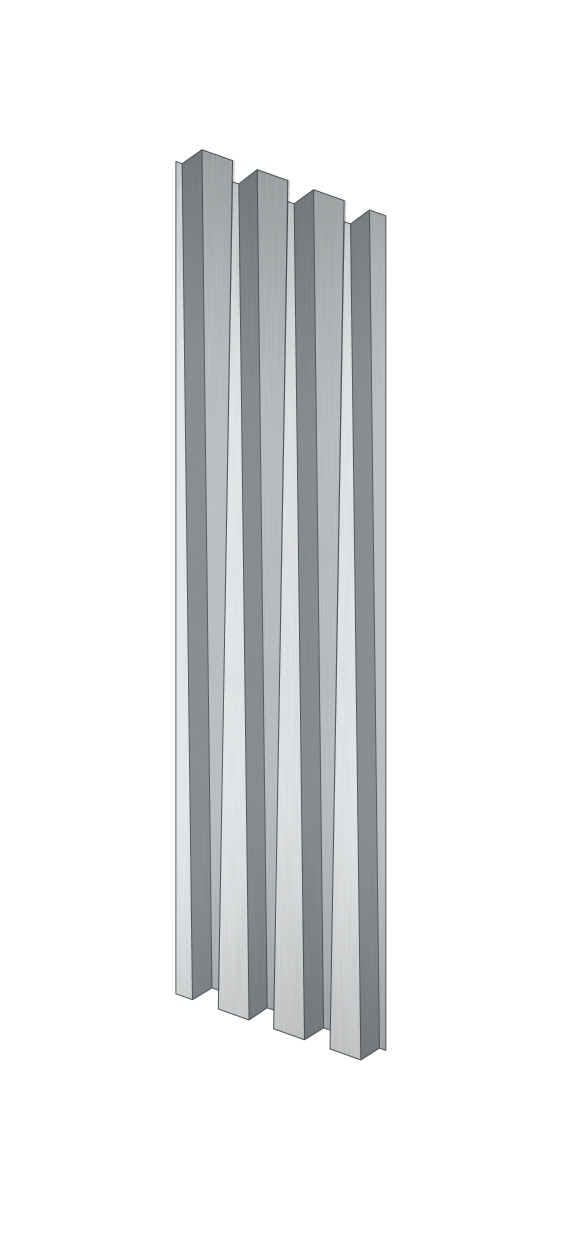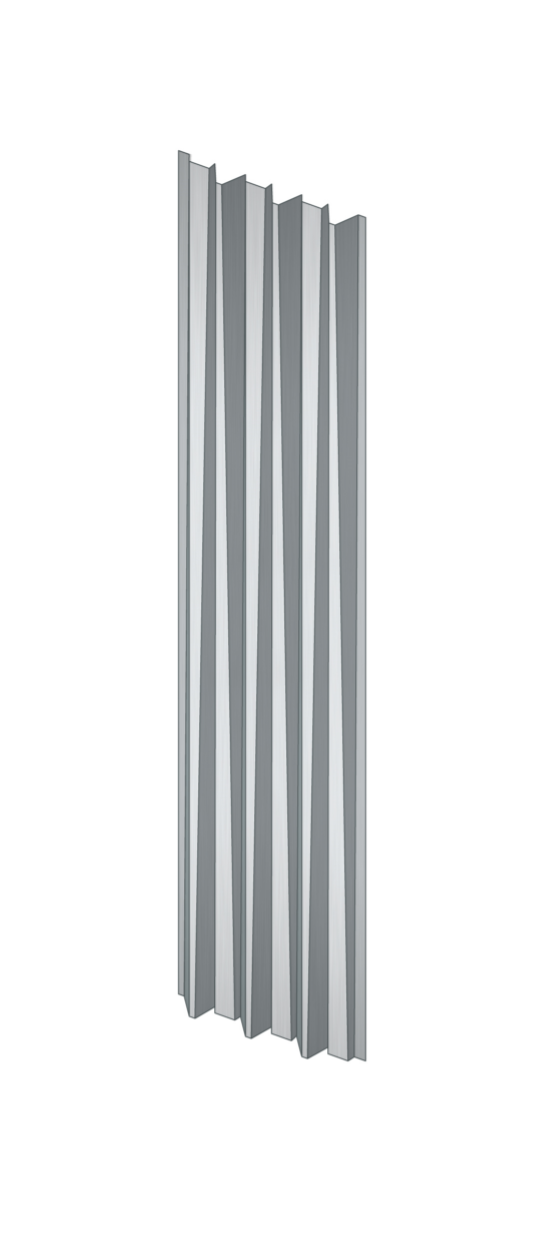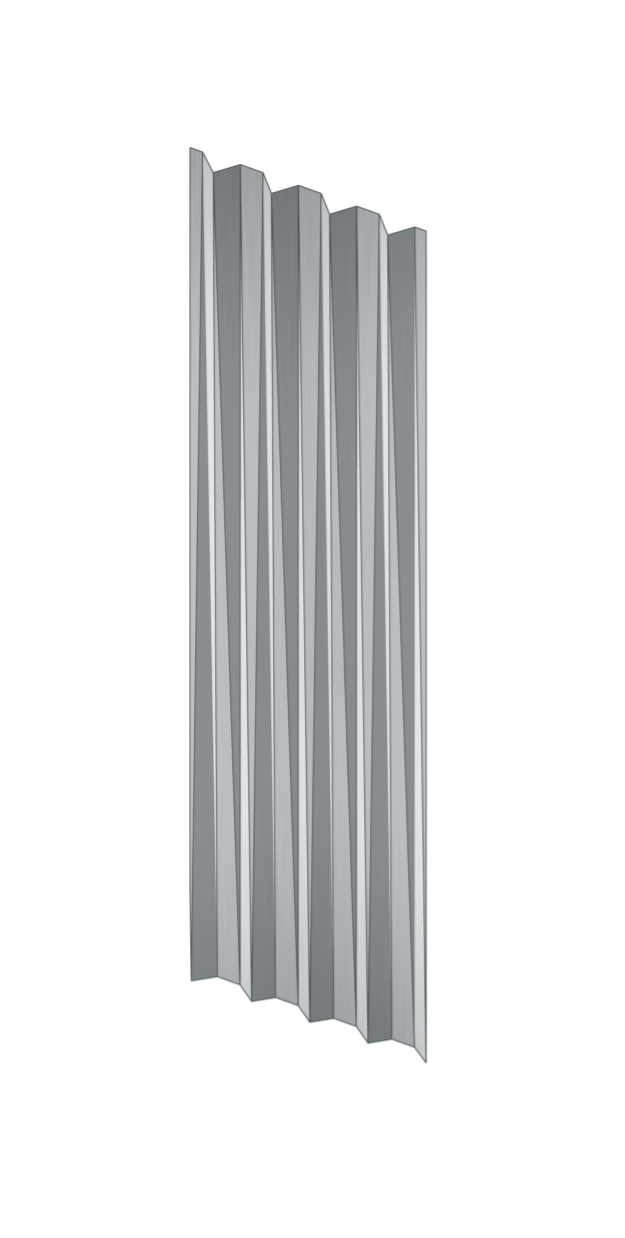 Products
You may also like