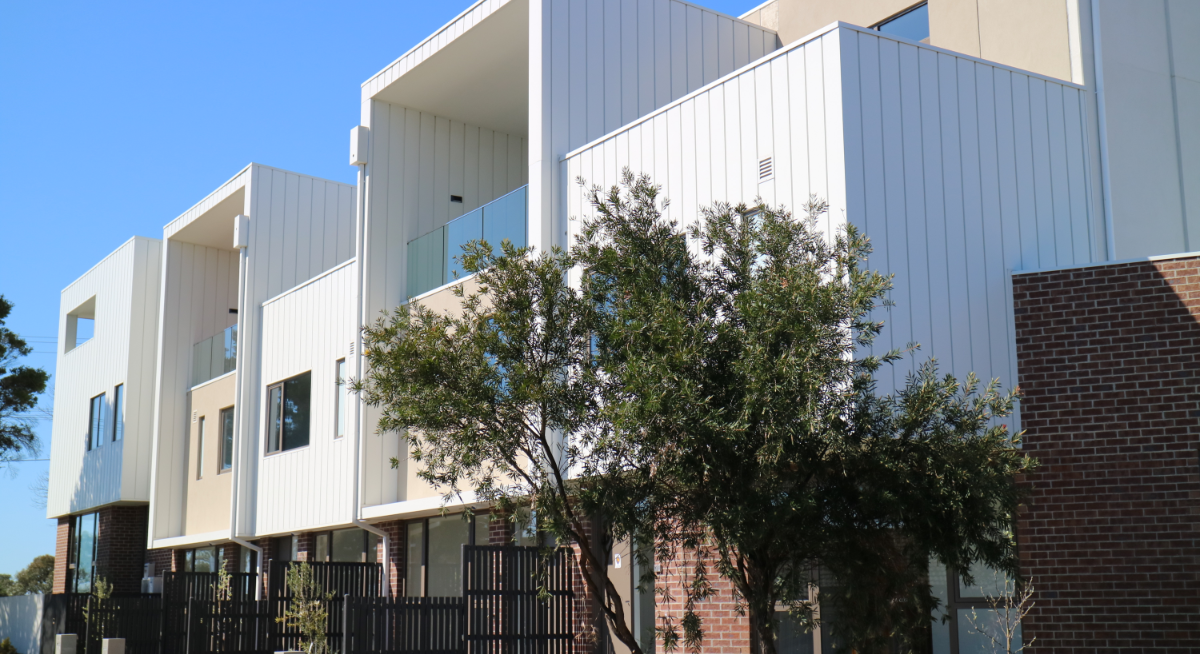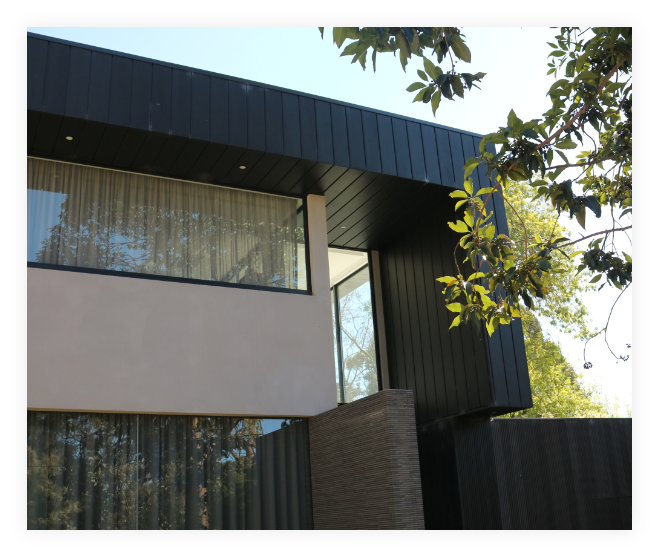 DIVERSACLAD – COLORBOND MATT
Premium aesthetics with low maintenance
Diversaclad COLORBOND® MATT cladding is an elegant, subtle way to finish domestic and commercial exteriors in muted, neutral tones. Thermally efficient and fire protective, it can be used to introduce a fresh dimension to buildings with its soft, gentle hues. It is perfect for indoor and outdoor wall cladding, roofing, and decorative features such as façades and panels.
DIVERSACLAD – COLORBOND MATT
Elegant Finish
Diversaclad COLORBOND® MATT cladding offers a freedom of design for residential and commercial facades backed by BlueScope name. This contemporary colour range has been purposely design with architectural facades in mind, coupled with our existing COLORBOND® and COLORBOND® METALLIC steel range design opportunities are greater than they have ever been before.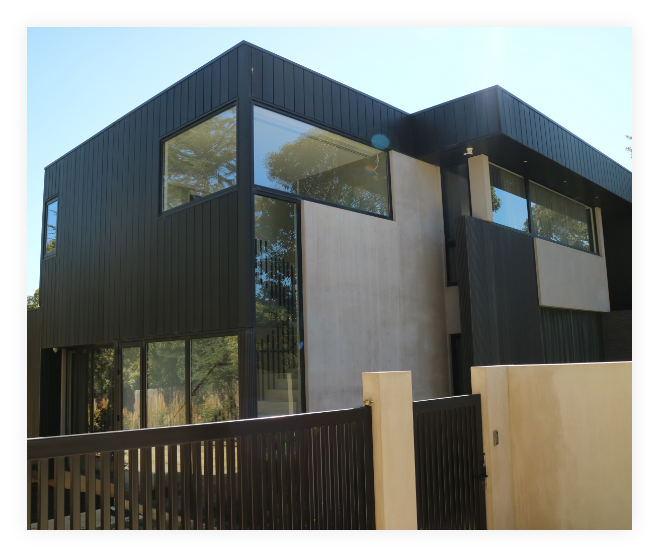 DIVERSACLAD – COLORBOND MATT
Designed for durability
Resistant to chipping, blistering, and fading in the hot Australian sun, it provides a long-lasting, maintenance free cladding solution that is ideal for both homes and industrial structures across the country. COLORBOND® steel matt cladding adds texture and depth while acting as a secure protective layer that doubles as a gorgeous design feature.
DIVERSACLAD - COLORBOND MATT
Colour Range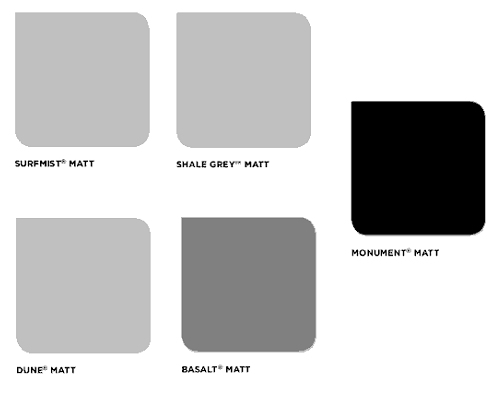 Technical Details
Material Thickness 0.55mm
Centre to Center Distance
200
300
500
Length

500mm to 6000mm

Joint Width

5mm to 25mm

Side Width

24mm

Batten Distance (centres)
800
600
450
Panel Weight per m2
6.6 kg
5.9 kg
5.3 kg
Characteristics of this technique
Horizontal, Vertical and Diagonal panels
Taper Options
200mm – 300mm cover
Concealed fixings
5mm – 30mm express joint
Interior and Exterior use
Area of application
All flat facades.
On vertical walls (slope 90°) and soffits.
Can be used for both exterior and interior applications.
2 Types of installation; Vertical and Horizontal
Framework
The substructure (not supplied) can be either metal or timber battens. Batten spacing: maximum of 600 mm apart.
Products
You may also like