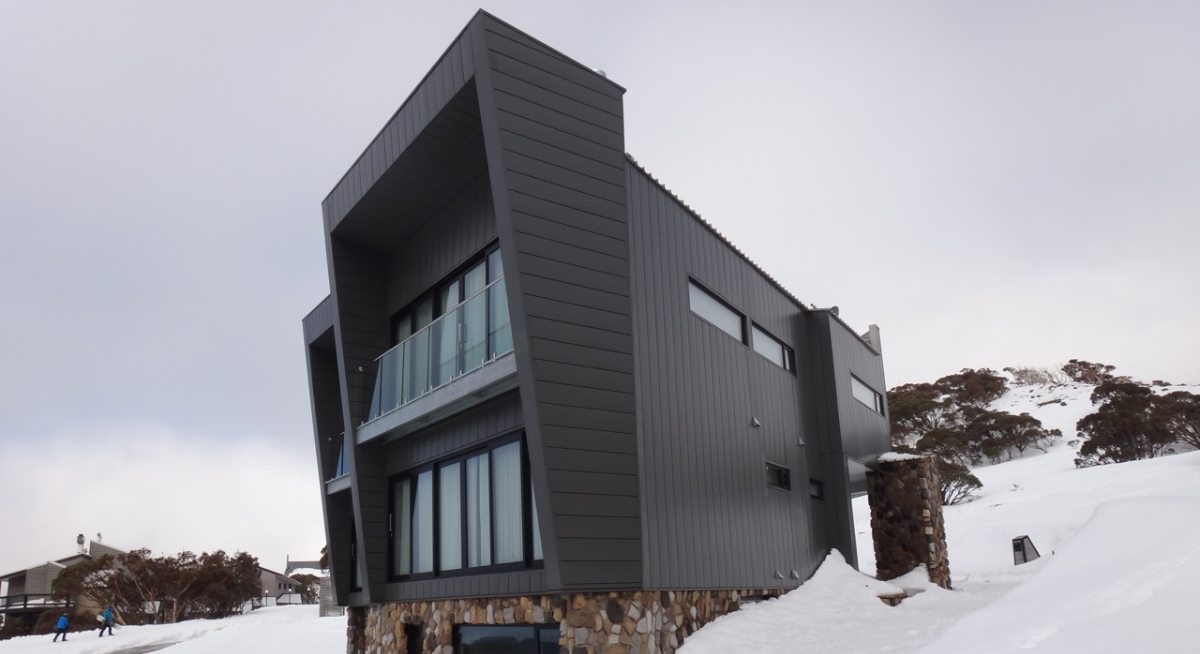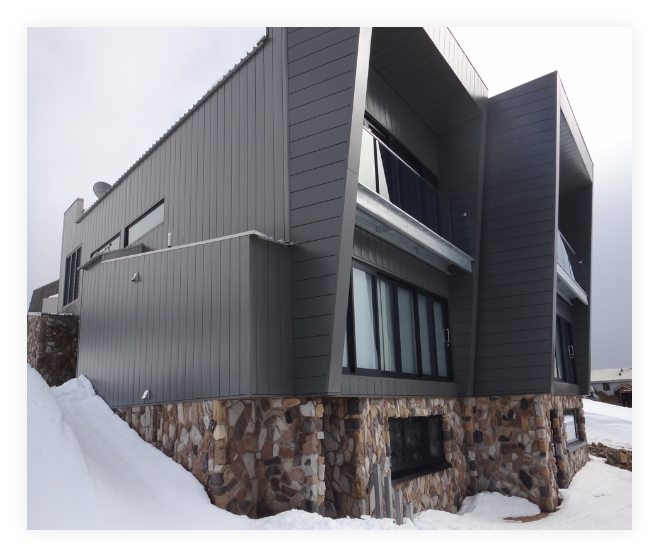 DIVERSACLAD – COLORBOND
Premium aesthetics with low maintenance
COLORBOND® Diversaclad is a visually stunning design option for exterior façades and interior feature walls. Most commonly found in exterior roofing panels for weather-resistant homes and structures, it is extremely popular Australia-wide. It combines the strength and versatility of steel with the seamless polish and attractive gloss of a high-performance topcoat to enable an abundance of design possibilities, for both residential and commercial structures.
DIVERSACLAD – COLORBOND
Complete System
Pairing Diversacald and COLORBOND® creates a full façade and roof package. The choice of material to satisfy all facets of a build and create a conformity of finishes and textures is where COLORBOND® comes into its own. Colour in a building envelope generates interest and attention in varying degrees but can often blend or hide areas where attention is not required. Choosing COLORBOND® can hide gutters, fascia, downpipes or alike where the feature cladding is to be the hero.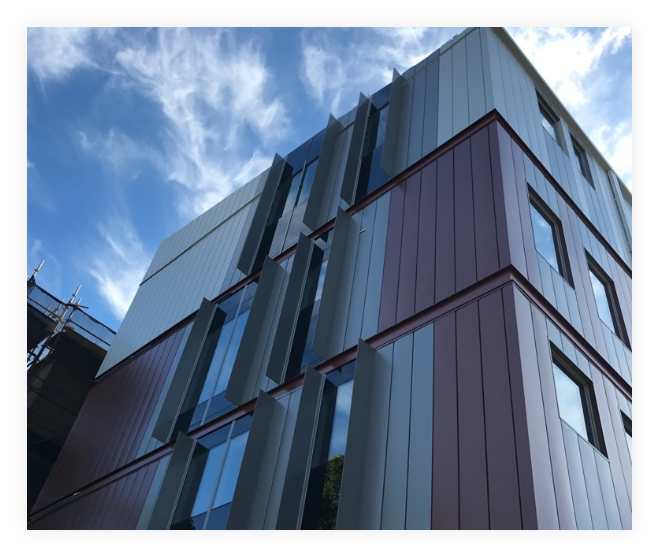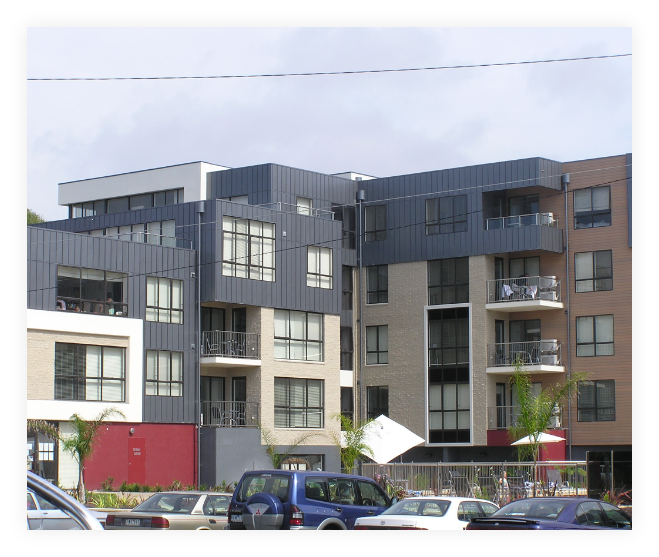 DIVERSACLAD – COLORBOND
Size, Shape & Pattern
Diversaclad custom processing allows us to create facades with unique patterns, lines, angles and shapes. Diversaclad can be custom rolled to panel widths from 180mm through to 500mm and the express joint varied from 5mm to 30mm thus giving a freedom of design unmatched but other façade systems. The perfect companion of this is COLORBOND®. Available in 28 different colours and 5 standard ranges to suit a range of locations, environments and building applications, the pairing of Diversaclad and COLORBOND® give endless design possibilities.
DIVERSACLAD - COLORBOND
Colour Range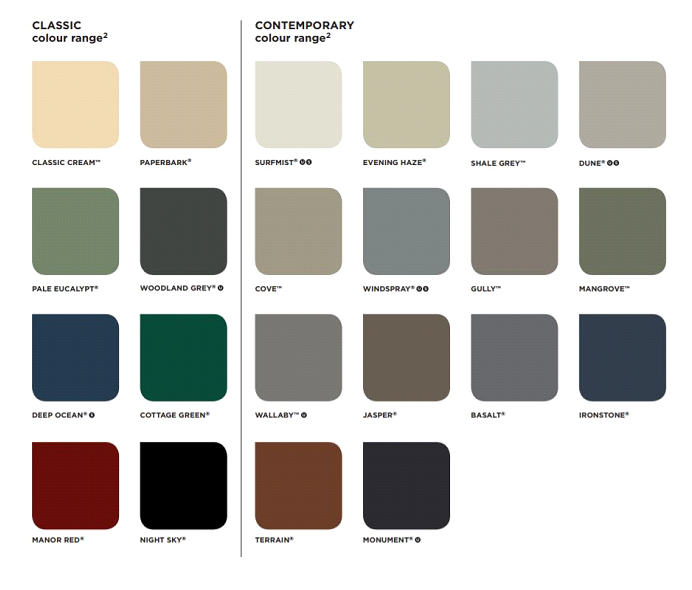 Technical Details
Material Thickness 0.55mm
Centre to Center Distance
200
300
500
Length

500mm to 6000mm

Joint Width

5mm to 25mm

Side Width

24mm

Batten Distance (centres)
800
600
450
Panel Weight per m2
6.6 kg
5.9 kg
5.3 kg
Characteristics of this technique
Horizontal, Vertical and Diagonal panels
Taper Options
200mm – 300mm cover
Concealed fixings
5mm – 30mm express joint
Interior and Exterior use
Area of application
All flat facades.
On vertical walls (slope 90°) and soffits.
Can be used for both exterior and interior applications.
2 Types of installation; Vertical and Horizontal
Framework
The substructure (not supplied) can be either metal or timber battens. Batten spacing: maximum of 600 mm apart.
Products
You may also like